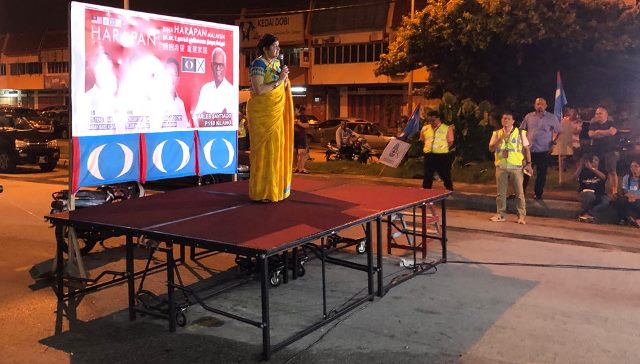 Klang – Social Activist and lawyer Ambiga Seenivasan hitting the campaign trail, arrived in Klang yesterday night (3 May 2018) urging voters to come out in full force on the day of voting to be part of the history in the making.
"While people are saying we need 85% turn out to bring about the desired changes, let us target 90% so that the margin of error is negligible. It will the Rakyat that is going to make this election fair" Ambiga said while campaigning for Charles Santiago, who is contesting as a Pakatan candidate for Klang.
Charles from DAP  is facing a four-cornered contest in Klang, with PAS and BN as main contenders. Khairul Shah Kottappan  is contesting under PAS ticket while Dato Ching Eu Boon from MCA is the BN candidate.
Puvanendran Ganasamoorthy is contesting as an independent candidate.
| | |
| --- | --- |
| NEGERI | SELANGOR |
| Parlimen | P.110 – KLANG |
| | |
| --- | --- |
| NAMA PADA KERTAS UNDI | PARTI |
| KHAIRUL SHAH KOTTAPPAN | PAS |
| DATO' CHING EU BOON | BN |
| CHARLES SANTIAGO | PKR |
| PUVANANDERAN A/L GANASAMOORTHY | BEBAS – KUNCI |
"I have been going around the country. I just returned from Johor. I see a change as never seen before in previous elections. People say there is going to be a Malay tsunami. I think it is more like a Malaysian tsunami" Ambiga said in her speech.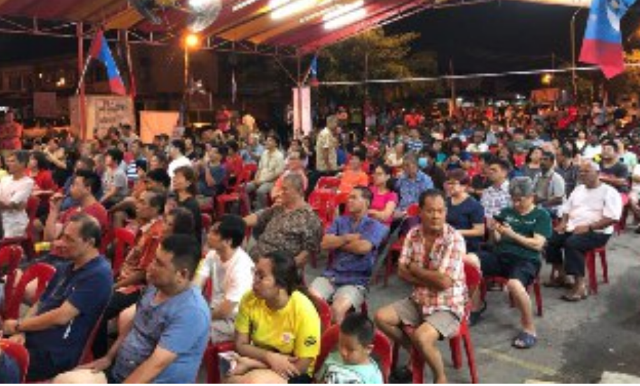 "I can sense that people all over the country are really very concerned about the future of themselves, their children and their grandchildren"  she continued.
Commenting on the electoral process, Ambiga said: "The unclean electoral roll is very alarming. We should overcome all these irregularities by coming out early in the morning and vote! Otherwise, there's a chance others may vote for you! The new regulation, the EC is coming out with at the last minute is only to stop Mahathir's picture from being put up. But the social media is helping to spread the news very fast and wide. When the pictures are cut out, the video goes viral immediately. When the EC fixed it deliberately on Wednesday, the people movements took their own measures. #UndiRabu, #PulangMengundi and similar movements rose in social media to mobilize to help people go home and vote. Let's continue to help them. Let's make sure everyone comes out to vote".