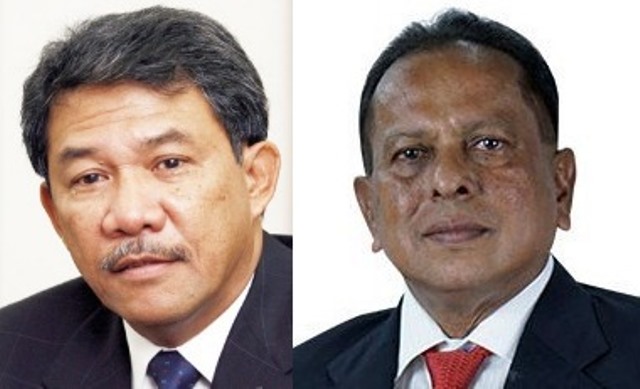 KUALA LUMPUR — The High Court here today set Sept 3 to hear further  submissions on the preliminary objection by Election Commission (EC) returning officer Amino Agos Suyub and the EC against the suit filed by Parti Keadilan Rakyat (PKR) candidate for Rantau Dr S. Streram.
Judge Darryl Goon Siew Chye set the date in chambers in the presence of counsel Irzan Iswat Mohd Nor, representing Dr Streram, and counsel K. Sathiya, representing Amino Agos and the EC.
Dr Streram, 63, filed the suit on May 7 with Amino Agos and the EC named as defendants.
In his statement of claim, Dr Streram said that the defendants had denied him the right to contest the Rantau state seat in the recent general election.
Datuk Seri Mohamad Hassan, the then Negeri Sembilan menteri besar, won the seat unopposed.
Dr Streram said he paid his nomination deposit of RM5,000 and RM3,000 for his campaign material deposit on April 25.
His statement claims that at no time did the EC inform him that name tags or entry passes were needed for the candidate and his representatives to enter the nomination hall on April 28.
— BERNAMA