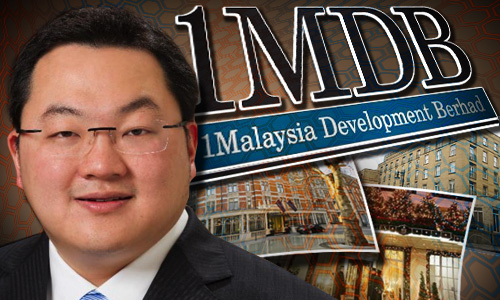 KUALA LUMPUR — Fugitive businessman Low Taek Jho or Jho Low should be held accountable if it is proven that he had obtained the superyacht Equanimity through illegal means, former prime minister Datuk Seri Najib Tun Razak said today.
"If it was done illegally, if the yacht was paid for in an illegal manner, in a sense that money that is not due to him (Jho Low) as alleged, then he has to be accountable for it," he said.
However, whatever was done or needed to be done relating to the yacht should be done on the basis of the rule of law, he said to reporters at the Parliament lobby.
When asked about Jho Low's claims that the United States Department of Justice (DoJ) had not proven its claim that the Equanimity was bought through illegal means, Najib replied that it was up to Jho Low to comment.
"It's up to him because we are not involved at all with respect to the yacht," he said.
Prime Minister Tun Dr Mahathir Mohamad said on Saturday that the United States had given the assurance that Malaysia was the owner of the Equanimity and, as such, the country was free to do anything with it.
Dr Mahathir, who said that the yacht would be sold off soon, noted that the DoJ investigation had revealed that the vessel was acquired by Jho Low using funds siphoned from 1Malaysia Development Bhd (1MDB).
The luxury ship, detained by the Indonesian authorities, arrived in Malaysia from Batam on Aug 7.
Meanwhile, Ketereh MP Tan Sri Annuar Musa urged Jho Low to return to Malaysia to give the real picture because lately his name had been associated with the 1MDB issue.
"If (you are) not guilty, return to Malaysia to prove it. The people cannot be left to face this issue because there are many other matters that have to be dealt with.
"He (Jho Low) has to tell the truth. We, the MPs, also want to know the truth," he said at the Parliament lobby.
— BERNAMA