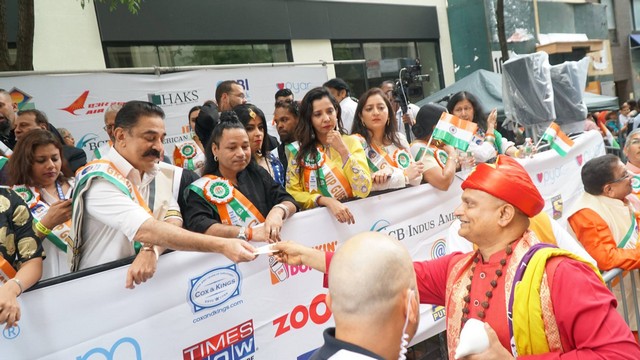 NEW YORK — The near week-long plethora of activities celebrating India's 72nd Independence Day was wrapped up with a massive India Day parade in New York City on Sunday (August 19).
A large turnout by the Indian community, their families and friends were part of the parade that included floats representing commercial, cultural and other facets of India with a number of Bollywood actors cheering and waving to the onlookers who lined up on Manhattan's Madison Avenue from the 38th Street to 24th Street.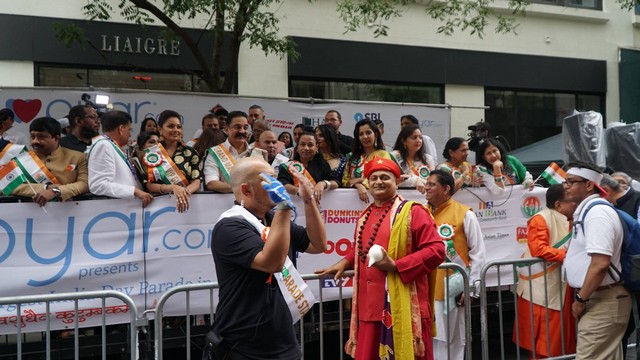 Popular South Indian actor Kamal Haasan, the grand marshal of the parade, actor Anupam Kher, singer Kailash Kher, Haasan's daughter, Shruti, and other prominent guests lent glamour to the event.
India celebrates its Independence Day on Aug 15, but the large Indian diaspora organises on the east coast a number of events, culminating in the India Day Parade.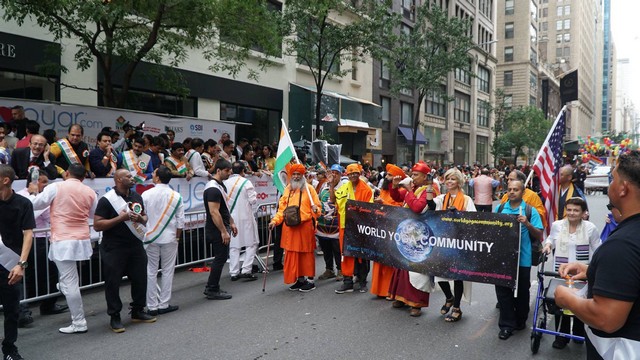 The India Day Parade in New York City, organised by the Federation of Indian Associations of New York, New Jersey and Connecticut, is touted by the organisers as the "world's largest parade" outside India.
US Congresswoman Carolyn Maloney (Democrat – 12th New York District) who was clad in an elegant Indian attire, kicked off the parade, along with other prominent personalities.
Maloney wrote the law to ensure the first responders in the World Trade Center terrorist attacks on Sept 11, 2001 were taken care of.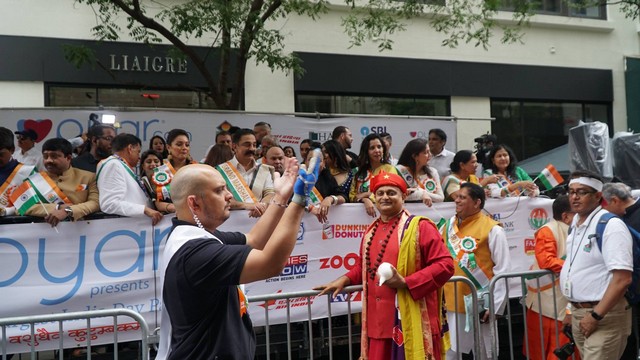 Before the parade, she told Bernama she was going to introduce what she called "historic legislation" to posthumously award Mahatma Gandhi, who led India's non-violent struggle to obtain freedom from the British colonial power, a US Congressional Gold Medal, the highest civilian award in the United States.
"Gandhi's legacy inspired civil rights movements around the globe, from Martin Luther King Jr's movement for racial equality to Nelson Mandela's fight against apartheid. As a public servant, I am inspired everyday by his courage and example. Let us all follow Gandhi's directive to 'be the change you wish to see in the world'", she said.
Gandhi would be the first Indian to receive a Congressional Gold Medal, an honour bestowed upon such great figures as George Washington, Nelson Mandela, Martin Luther King Jr., Mother Teresa and Rosa Parks.
— BERNAMA
(Photos: credit – facebook)