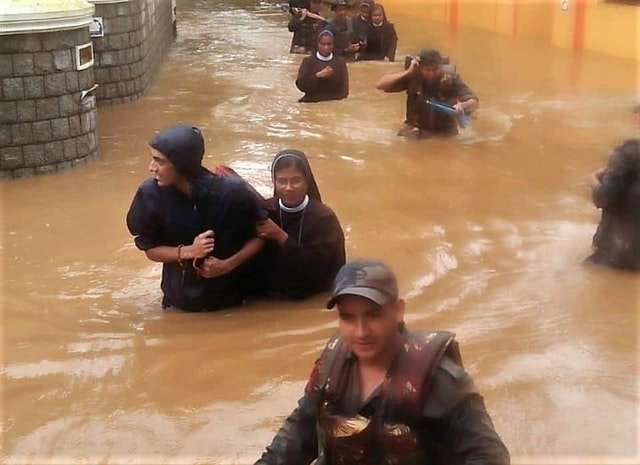 KUALA LUMPUR – The All Malaysia Malayalee Association (AMMA) is to organise a national fundraising drive in aid of the flood victims in Kerala where more than 700,000 people have been affected by the deluge.
Newly-appointed AMMA president Datuk Rajan Menon said all affiliates were coordinating the collection of donations and relief aid together to alleviate the hardship faced by the people in the southern Indian state.
"We appeal to all our members and the wider Malaysian community to donate generously to help the people in Kerala who share a close-knit bond and ancestral ties with the Malaysian Malayalee diaspora," he said in a statement today.
Kerala has been severely hit by massive floods since May 29 following heavy rains that forced the authorities to open the shutters on all its dams in an unprecedented move to avoid further loss of lives and destruction.
Those who wish to provide assistance could contribute to the All Malaysia Malayalee Association donation drive (Maybank account number 512361107149).
Rajan Menon was elected president of the AMMA Executive Council 2018-2020 at the 43rd annual delegates conference held on Sunday in Subang Jaya. Dr Manohur Kurup was elected deputy president; Dr Raghavan Nambiar, vice-president; Priscilla Alfred, honorary assistant secretary; Mohanan Nair, honorary general treasurer and Keasevan Nair, honorary assistant treasurer.
— BERNAMA
(photo credit: twitter)