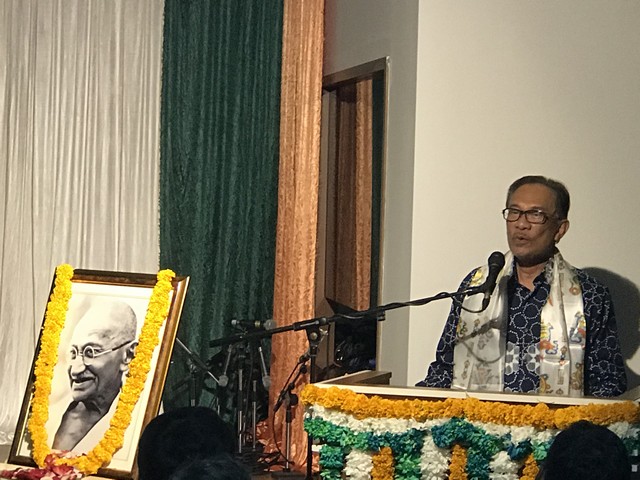 Kuala Lumpur – Datuk Seri Anwar Ibrahim attended the 150-th birth anniversary of Mahatma Gandhi organised by the Indian High Commission in Kuala Lumpur on the 1st of October 2018 at the Netaji Subash Chandra Bose Indian Cultural Centre in Kuala Lumpur.
Admitting proudly that he is a student of Gandhi, Anwar eloquently elaborated some of the virtues propagated by Gandhi. Anwar singled out the virtue of "forgiveness" and explained how Gandhi's explanations on "forgiveness" impressed him and that he too had forgiven people who inflicted hardship and suffering on him because he wanted to put interests of the nation above that of his personal sufferings.
Anwar also released the commemorative stamps issued in conjunction with Mahatma Gandhi's 150th birth anniversary at the event.
Anwar's speech on Mahathma Gandhi can be accessed at the following link: