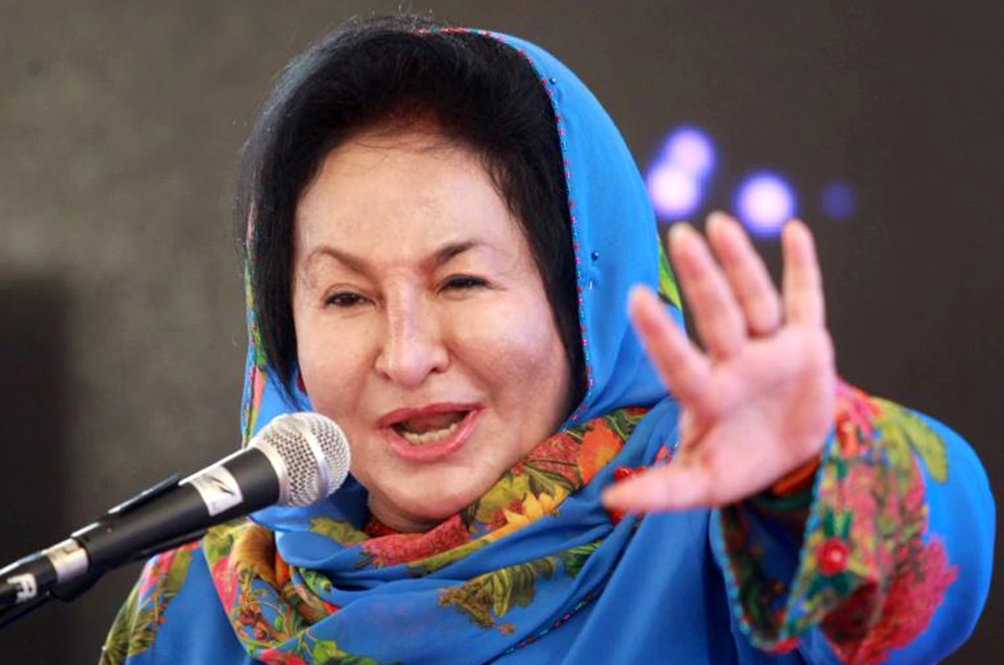 KUALA LUMPUR —Former  prime minister Datuk Seri Najib Tun Razak's wife, Datin Seri Rosmah Mansor, who is charged with 12 counts of money laundering, involving RM7,097,750, and five counts  for failing to declare her income to the Inland Revenue Board, today posted RM1 million of the RM2 million bail ordered by the Sessions Court here.
Two women, believed to be her bailors, arrived at the court about 10.15 am and went straight to the bail payment counter on the ground floor of the Kuala Lumpur Court Complex at Jalan Duta here, to sign the necessary documents.
They then left the court complex in a vehicle at 11.15 am.
Last Thursday (Oct 4),  the Sessions Court allowed Rosmah bail of RM2 million with two sureties after she pleaded not guilty to all the 17 charges.
She was told to pay RM500,000 of the bail on the same day and the balance, before Oct 11.
Rosmah was also ordered to surrender her two passports to the court and to not intimidate witnesses in the case.
The court set Nov 8 for mention of the case.
—BERNAMA