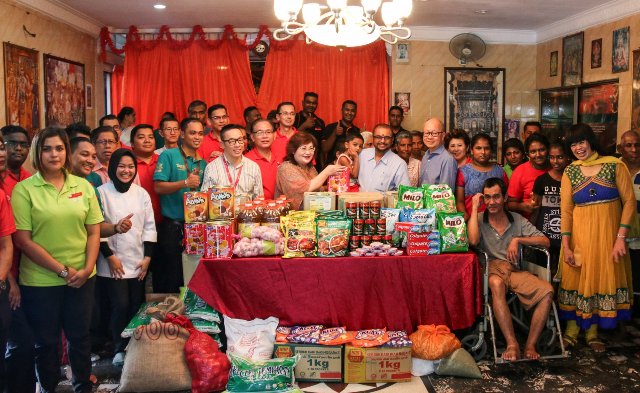 SEREMBAN — Residents of the Sri Ragavendra Association Welfare Home had Deepavali brought to them when they were feted to a special festival do today organised by the Lexis Hotel Group.
In conjunction with the festival, the 36 residents, aged between nine and 99 years, including nine children between the age of nine, were treated to goodies and lunch prepared by the hotel chefs as well as activities and games.
According to president of the Lexis Hotel Group Mandy Chew Siok Cheng said the programme today was part of the group's corporate social responsibility which is aimed at bringing cheer to the needy.
Also present was the chairman of the Sri Ragavendra Welfare Association Siva Sri A.L. Anand Gopi Sivachariar.
Chew added that the residents were also given donations of cash and essential items like rice, flour, cooking oil, sardine, Milo, milk, and biscuits, worth RM3,000.
Meanwhile, Siva who welcomed the celebrations and gifts, said the association, a non-governmental organisation, was formed in 2011.
— BERNAMA