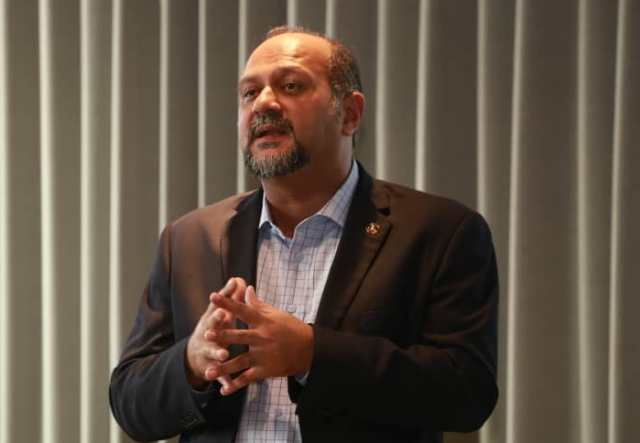 KUALA LUMPUR —  The Communications and Multimedia Ministry will develop an open data exchange platform to provide access to government data while encouraging the industry to share their data.
In his speech at the opening of the Digital Transformation Asia Forum here today, Minister Gobind Singh Deo said this new initiative would be developed with the cooperation from the Modernisation and Management Planning Unit (MAMPU) and  Department of Personal Data Protection (JPDP).
Speaking to reporters later, he explained that the ministry and its agencies were still studying the process and mechanisms for the purpose.
"I have to bring the matter to the Cabinet in the first quarter next year. If the Cabinet approves, we can start working on it. It takes time. I think if we look at other parts of the world, some countries have already started it," he said.
The minister said the public could access lots of information in such countries with digitalised government and it had helped their industries and commercial sector too.
Gobind Singh said data was the 'fuel' of the digital economy and therefore, his ministry along with other agencies were now working hard to ensure that they would have the appropriate platforms and enablers such as Digital ID, open data and open APIs (Application Programming Interfaces).
"I can't say it enough. Data changes lives and data saves lives. In Japan, crowd-sourced data collected from hundreds of sensors nationwide helped the public monitor radiation from the Fukushima nuclear plant to reduce risks to food quality. Think of what it can do to our cancer research project if we have publicly enormous data; think of what it can do to our traffic situation if we share traffic data," he said.
The minister also expressed hope that this new initiative would stimulate the local tech community to develop solutions that bring about meaningful solutions and changes to the Malaysian people.
"Let the solutions you create change lives. Let it save lives," he said.
Gobind Singh said apart from data, his ministry was also working on legislation, policies and industry structures that would support the growth of digital economy, but at the same time, he pointed out that the industry need to step up their roles and be a partner to the government.
"We need you to evangelize, educate, invest and show the people of Malaysia as to how widespread digital adoption is, not only good but an absolute necessity in the current world," he added.
— BERNAMA