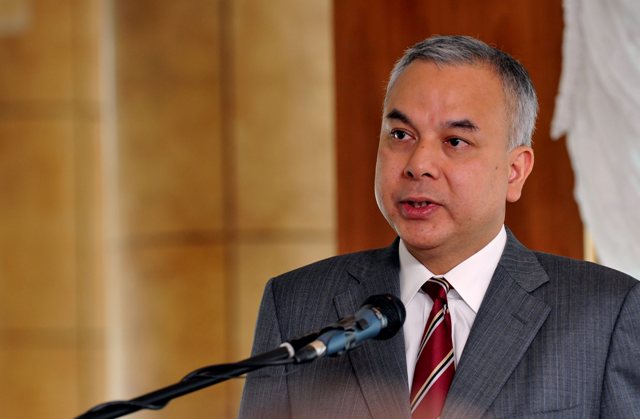 KUALA KANGSAR — Deputy Yang di-Pertuan Agong Sultan Nazrin Shah (pic) today reminded the people, especially leaders, not to mastermind provocation that could ignite hatred and hostility between the people of various races and religions in the country.
He expressed his sadness that the harmonious situation which had become a culture in the country was being jeopardised due to political competition.
"There are some political leaders who become vain after winning, while some  who lost become vengeful. Those who won should have humility and be humble, while those who lost, to accept what had been determined by the Almighty," he added.
Sultan Nazrin, who is also the Sultan of Perak, said this in his speech at Universiti Sultan Azlan Shah's (USAS) 11th convocation ceremony here today which witnessed a total of 1,303 graduates receiving their degree and diploma scrolls.
He said the wisdom of the nation's founders in developing the country and uniting the people should be continued so that this peaceful, harmonious and prosperous nation could be passed on to the future generation.
"There are countries in conflict, to an extent some become  destroyed, due to disputes caused by differences in sects, religions, some are separated because of regional autonomy demands, and there are also those who kill because of differences in political ideology. Malaysia has all the components that can stir a conflict, but the past leaders chose not to be in conflict," he added.
His advice to the graduates was for them to use their knowledge to be rational-minded people, to not let their minds to be easily poisoned to stir disputes based on emotion and to avoid being used by people who are shallow-minded and not far-sighted.
The sultan congratulated the USAS graduates and expressed his appreciation to their family members  who were behind their success, as well as the university's chairman and board of directors, vice-chancellor and all its staff.
— BERNAMA