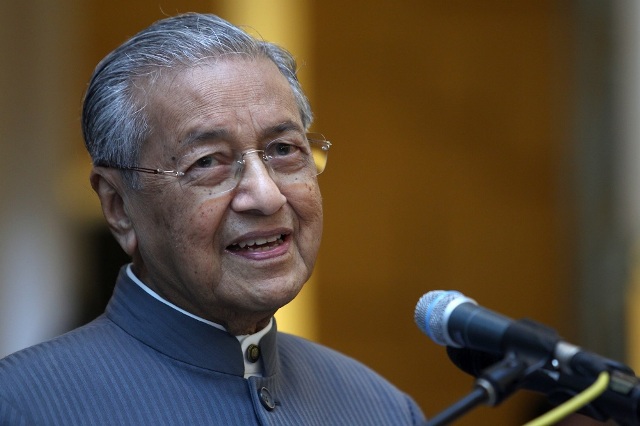 KUALA LUMPUR — Prime Minister Tun Dr Mahathir Mohamad says Education Minister Dr Maszlee Malik and Minister in the Prime Minister's Department, P. Waytha Moorthy are doing their best in carrying out their duties as ministers.
"I'm satisfied, they are doing their best," he told reporters after attending the Malaysian Medical Association (MMA) Special Night with Tun Dr Mahathir Mohamad and Tun Dr Siti Hasmah Mohd Ali here yesterday.
Recently, special adviser on media and communications to the Prime Minister, Datuk A.Kadir Jasin, was reportedly 'advised' Waytha Moorthy and Maszlee Malik over their recent performances, in his blog posting.
Also present at the ceremony were Prime Minister's wife Tun Dr Siti Hasmah, Health Minister Dr Dzulkefly Mohamad and MMA president Dr Mohamed Namazie Ibrahim.
Dr Mahathir  was also asked to comment on the Election Court's decision today which declared Barisan Nasional's (BN) victory for the Cameron Highlands parliamentary seat in the 14th general election (GE14) as null and void.
Dr Mahathir, who is Pakatan Harapan (PH) chairman said the coalition would hold discussions on the matter that might lead to the decision on the candidate contesting the seat.
"We have several candidates to choose from," he said.
In the meantime, Dr Mahathir said the government was responsible for providing good medical services to the people including medicines.
At the event, Dr Mahathir was also awarded the MMA Lifetime Achievement Award while Tun Siti Hasmah was honoured as Honorary Member of the MMA.
— BERNAMA