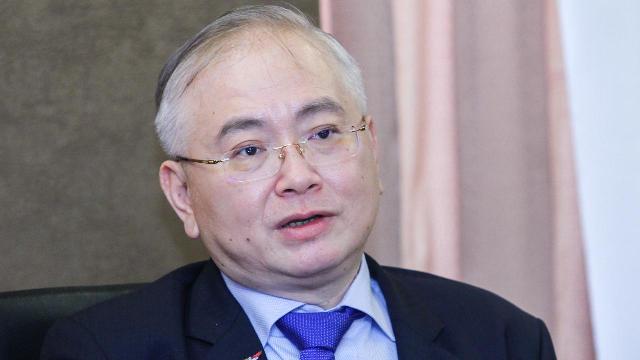 KUALA LUMPUR – The 65th MCA General Assembly has unanimously passed a resolution to empower its Central Committee to begin the process of dissolution of Barisan Nasional (BN) and form a new alliance.
MCA president Datuk Seri Wee Ka Siong said BN had suffered a significant tilt in power and every component party needed a reassessment to transform their respective parties.
"Thus, for the sake of revival, BN must be dissolved in an amicable manner so that there is free space in the transformation and rebuilding efforts. When there is suitability and equality of principles and visions, then a (new) political alliance can be formed again," he told a press conference at the end of the assembly at Wisma MCA here.
Asked how the dissolution would be carried out and if a meeting would be held with BN, he gave a brief reply, saying: "We know what to do".
Commenting further, Wee said this was not the time to point fingers, adding they should appreciate the long partnership that existed among all the component parties.
"In this context, after hearing the views from the delegates who debated (27 people), 12 of them are  young people and they explained in detail the good, the bad and the rationale for making this decision. They also touched on the party's future and did not act on emotions. So, after taking into account the views of these young people as well as that of veteran politicians who took part in the debate, this resolution has been approved. It must be remembered that this is not Wee Ka Siong's resolution, this is the AGM's resolution," he said.
Wee also said that everyone present at the assembly, except one, raised their hands to signal their agreement to approve all the resolutions.
Among other resolutions passed were to call on the government to formulate a comprehensive foreign labour policy through collaboration and discussion across all ministries to make sure there is balanced economic development, utilisation of human resources and social security.
It also supported the 'Belt and Road' initiative and called on the government to boost  Malaysia-China ties.
— BERNAMA