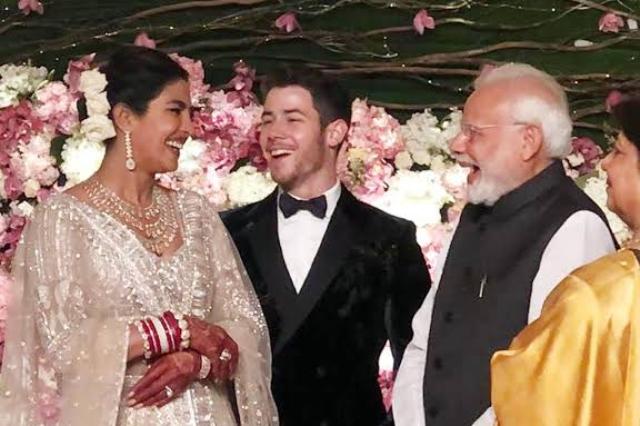 DELHI — New York magazine's women lifestyle section "The Cut" deleted an article on an Indian film actress Priyanka Chopra over her marriage to US musician Nick Jonas last weekend.
Facing backlash from Priyanka's fans and many Indian stars, The Cut first revised its article by editing what were seen as offensive parts, but later took down the entire piece on its website saying, "Upon further editorial review, we found this story did not meet our standards. We've removed it and apologise."
Priyanka, 36, and Nick, 26, exchanged wedding vows in the Indian city of Jodhpur on Saturday.
Priyanka, who won the Miss World 2000 title, has starred in many Bollywood movies and acted in the ABC television drama series Quantico.
Bollywood star Sonam Kapoor said in a tweet the article was "sexist, racist and disgusting."
The celebrity couple's lavish wedding in the state of Rajasthan was attended by India's richest man Mukesh Ambani, while Prime Minister Narendra Modi was present at a reception held in New Delhi on Tuesday.
-Bernama