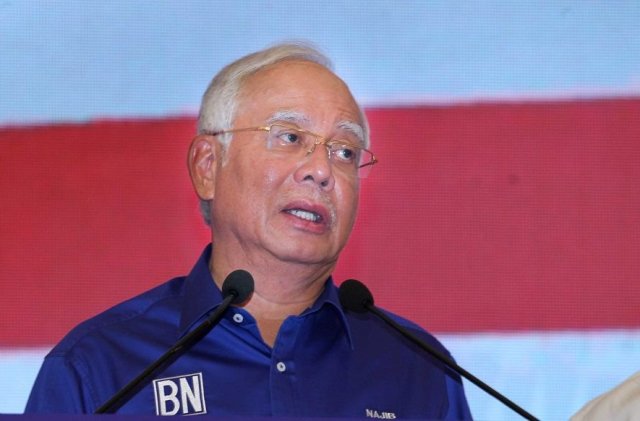 KUALA LUMPUR – Former prime minister Datuk Seri Najib Tun Razak left the Kuala Lumpur Courts Complex at 12.12 pm today after facing a charge over a 1Malaysia Development Berhad (1MDB) audit report.
Najib, attired in a navy blue lounge suit, flashed a smile before leaving in a black Proton Perdana car. About an hour earlier, former 1MDB president and CEO Arul Kanda Kandasamy also left the complex. Both of them declined to speak to reporters who had gathered at the complex from as early as 7 am.
Najib was charged in the Sessions Court with using his position as the prime minister to order alterations to the 1MDB final audit report before it was tabled to the Public Accounts Committee so as to avoid any action against him.
Arul Kanda was charged with abetting Najib in the alteration of the 1MDB audit report.
Both Najib and Arul Kanda pleaded not guilty to the charges. They were allowed bail of RM500,000 each.
— BERNAMA