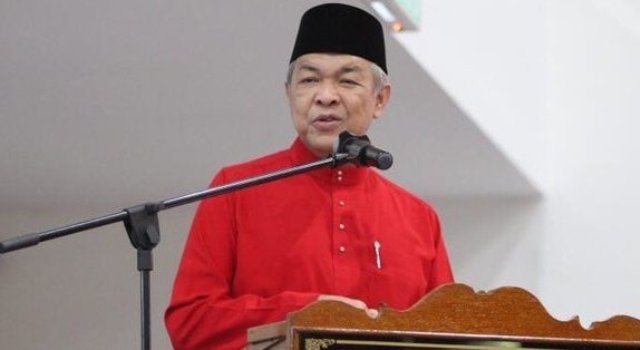 GEORGE TOWN — UMNO president Datuk Seri Dr Ahmad Zahid Hamidi should call for a special UMNO general assembly to seek a vote of confidence in his leadership among the party members, says UMNO veteran Tan Sri Mohd Yussof Latiff.
He said according to Clause 8.5 of UMNO constitution, the special general assembly could be held in any of these three situation –  upon a call from the president, upon a written request from two-thirds of the Supreme Council members and upon a written request by at least half of the total number of party divisions.
"If ​​​​​​​Ahmad Zahid made the call, it would be an honourable move as he should really ask for a vote of confidence. However, if the request comes from the second and third sources, it would be seen as if they were seeking for a vote of no-confidence in his leadership.
"So, it is better for Ahmad Zahid, as the president, to call for a special UMNO general assembly to be held in a week's time," he told a press conference here today.
Mohd Yussof said this in response to the numerous calls, including from former UMNO leaders, for Ahmad Zahid to resign as party president.
Mohd Yussof, who is also Penang Malays' Association (Pemenang) president, said the former deputy prime minister should consider the calls for the sake of UMNO's future and also to enable him to focus on clearing his name in court as he had been slapped with various charges, including criminal breach of trust.
When asked if there was a possibility that UMNO would 'die', the party veteran said UMNO should not be left to die as the country's independence enjoyed by the people today was a result of the struggles and sacrifices made by the party's previous leaders.
"We cannot change history just because we are angry and we hate certain individuals and UMNO leaders. What we should get rid of are those who lack integrity, dishonest, untrustworthy, and  those who are using UMNO to benefit themselves, their families and their cronies," he said.
— BERNAMA