SEREMBAN — The year 2018 not only witnessed the 14th General Election (GE14) which changed the country's political landscape, ushering in a new Government, but it also brought about the reemergence of colourful political figure, Datuk Seri Anwar Ibrahim.
Ending his 20-year episode of going in and out of prison after receiving full pardon from Yang di-Pertuan Agong Sultan Muhammad V on May 16, Anwar, 71, is considered an influential politician.
The PKR president's return to active politics has been very much anticipated, and it was the immense effort of the Pakatan Harapan (PH) coalition comprising PKR, DAP, Bersatu, and Amanah which took over the country's administration after the GE-14 by using all legal means to free Anwar from a five-year jail term over a sodomy case.
This paved the way for the former deputy prime minister to return to active politics and be in line to become the eighth prime minister.
The colourful political figure made his first statement to the media at his residence in Kuala Lumpur as soon as he was released, a week after PH won GE14.
Anwar's willingness to forgive Tun Dr Mahathir Mohamad and form a political pact with the latter gave confidence to the people to make a change, and replace the 61-year-old Barisan Nasional government with PH.
Indeed, the Dr Mahathir-Anwar alliance was key to strengthening PH and influencing the outcome of GE14.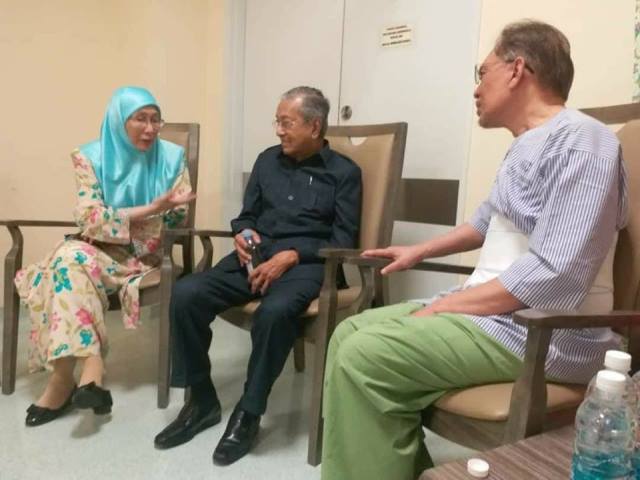 The 'Port Dickson Move' was later devised to allow Anwar's return to Parliament, where the incumbent, Datuk Danyal Balagopal Abdullah, 68, announced his resignation to trigger a by-election that took place on Oct 13.
Anwar won comfortably with a majority of 23,560 votes, defeating six opponents, namely Mohd Nazari Mokhtar from PAS and five Independents including Anwar's former personal assistant, Mohd Saiful Bukhari Azlan and former Negeri Sembilan menteri besar Tan Sri Mohd Isa Abdul Samad.
This clearly proved he had the support of the public outside his comfort zone in Permatang Pauh, Penang.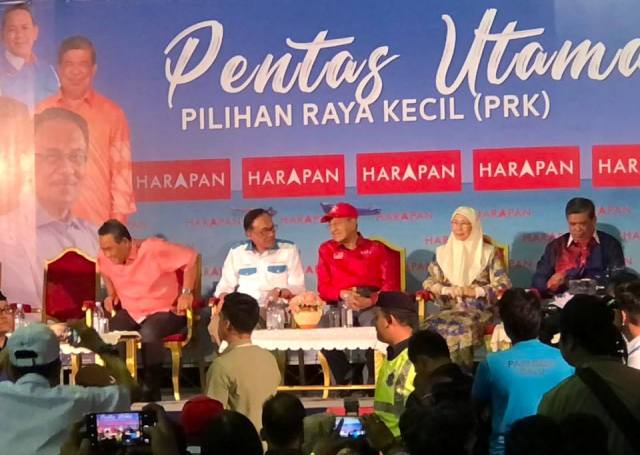 Two days after winning the by-election, Anwar was sworn in as a member of Parliament before Speaker Datuk Mohamad Ariff Md Yusof.
Anwar's return to Parliament was well received and attracted positive reactions from various parties including members of the Cabinet. Anwar's wife, Deputy Prime Minister Datuk Seri Dr Wan Azizah Wan Ismail, also expressed her joy over the matter.
Anwar had previously said that he would not be looking for an immediate return to Cabinet and that his current role would be to improve and strengthen the position of Parliament.
In 2013, Anwar won the Permatang Pauh parliamentary seat by defeating Mazlan Ismail (BN) and Abdullah Zawawi Samsudin (Independent) with a majority of 11,721 votes.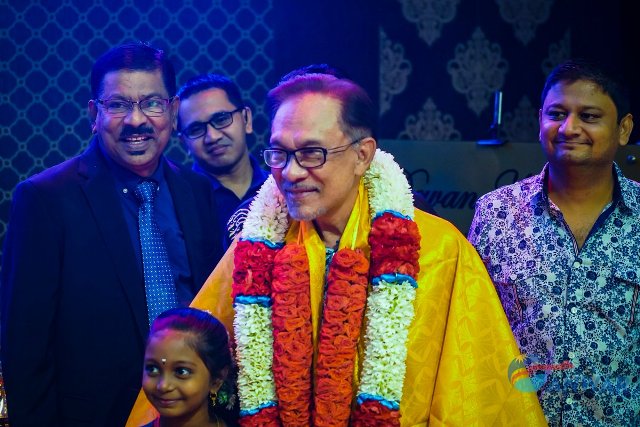 However, he lost his eligibility to remain as an MP after the Federal Court upheld a five-year jail sentence against him for sodomy in February 2015.
Anwar's latest comeback has been well received by international leaders. Immediately after his release, he joined Dr Wan Azizah to visit Singapore's Prime Minister Lee Hsien Loong at a hotel in Putrajaya on May 19 and also met with former Indonesian President Bacharuddin Jusuf Habibie, in conjunction with the 20th anniversary of Indonesia's reform era, in Jakarta, the next day.
Anwar was also invited by Turkish President Recep Tayyip Erdogan to the country on June 21.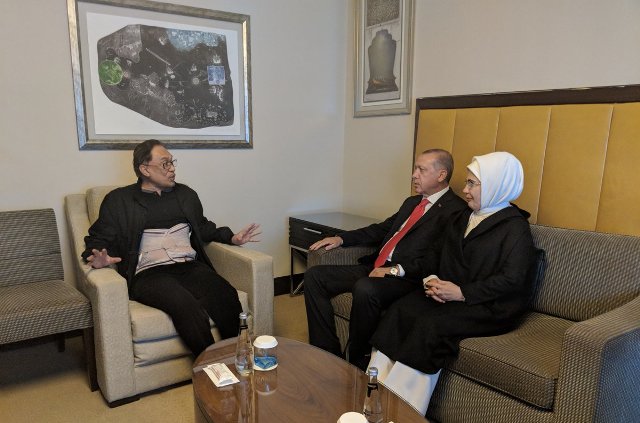 In Singapore, Anwar spoke at the S Rajaratnam Financing Dialogue, an important event at the Singapore Summit on Sept 15, the Ho Rih Hwa Leadership in Asia Public Lecture Series on Sept 20 and Bloomberg's New Economic Forum entitled "Malaysia's Business for Democracy Accountability" on Nov 6.
On Nov 9, Anwar received the 'Patron's Distinguished Benevolence Leadership Award' from the World China Economic Forum (WCEF) in recognition of his contribution to Malaysian politics and for being an international icon for democracy, freedom and human rights.
— BERNAMA