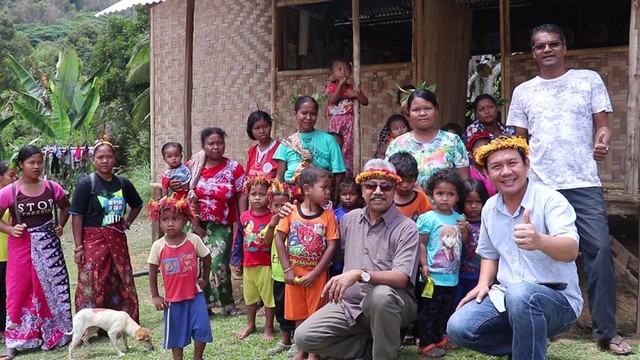 Gua Musang – Orang Asli living in the interiors of Gua Musang, Kelantan want a primary school built closer to their settlement in Pos Simpor, Minister in the Prime Minister's Department Senator P. Waytha Moorthy said.
This is because the Orang Asli there, are still traumatised by the incident where seven Orang Asli children went missing from Sekolah Kebangsaan Tohoi on Aug 23, 2015.
Two out of the seven children who went missing were found dead, while the remainder were rescued 46-days after they disappeared.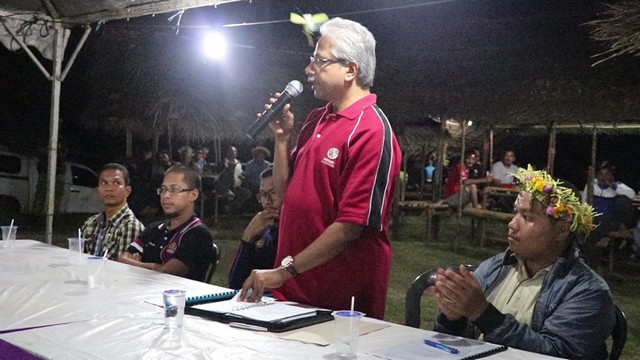 They were believed to have run into the forest surrounding their school after being warned of punishment by school teachers for swimming in a nearby river without permission.
The Minister in charge of Orang Asli affairs, said this after a two-day visit to several Orang Asli villages in Gua Musang, starting last Thursday (28 Feb)
Waytha Moorthy spent a night at Pos Simpor during the visit. He had also visited Kampung Penad, Kampung Sedal and Kampung Jader, all in interiors of Gua Musang.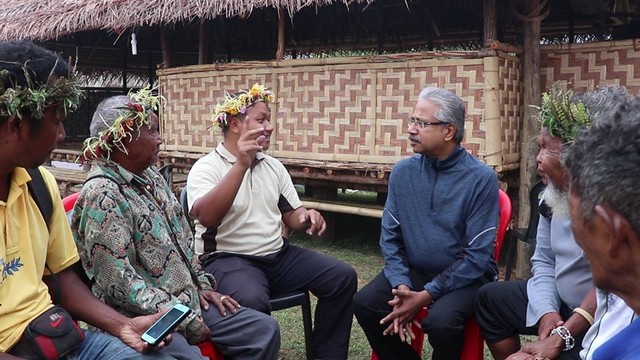 The journey from Gua Musang town to Pos Simpor took about 7 hours passing through winding old logging tracks and thick vegetation.
He said the distance from these villages to Sekolah Kebangsaan Tohoi, which has a hostel for the Orang Asli children, was too far for them to travel.
"They want a primary school not too far from Pos Simpor. They still have not recovered from the trauma of the 2015 incident. I have also spoken to the survivors and it is clear that they are traumatised," said Waytha Moorthy.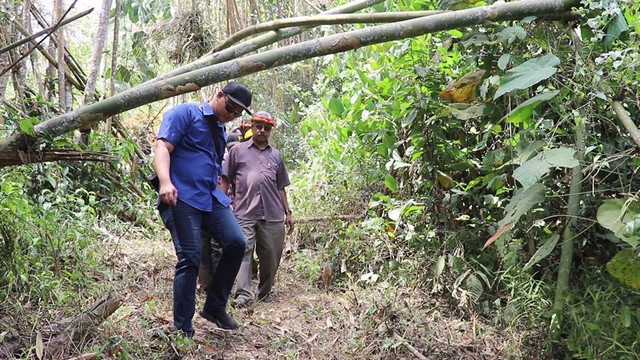 Many of the children in Pos Simpor and surrounding villages are not attending school, he added.
Waytha Moorthy said he will bring this matter up to the Education Ministry for an amicable solution.
On another note, the Minister also said efforts must be taken to ensure proper roads are constructed to connect these villages to the outside world.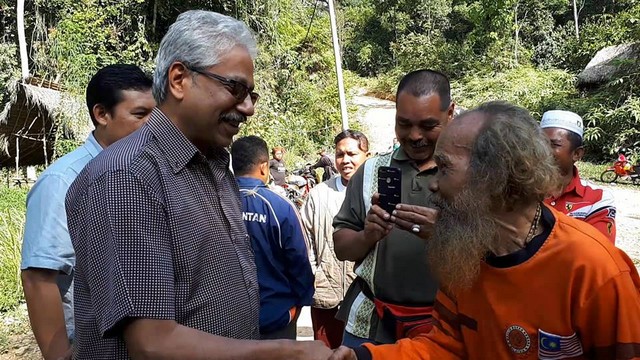 "Currently they are using old logging tracks. These tracks are repaired by the Orang Asli Development Department (JAKOA) from time to time. But this is not adequate.
"There should be paved roads or tarred roads. This will be able to solve a lot of their problems. It will also enhance economic activities among other things. Proper roads will also ensure they get good healthcare as they will be accessible to the outside world," the Minister said.
Speaking to the Orang Asli at Pos Simpor, Waytha Moorthy said the government was committed to helping the Orang Asli lead a better life.
Towards its end, the Pakatan Harapan government will hold a National Orang Asli Conference next month.
The conference will be participated by all stakeholders, from non-governmental organisations to the Orang Asli tribes in the country.
It will come out with a clear plan on ways and means to assist the Orang Asli better their lives.