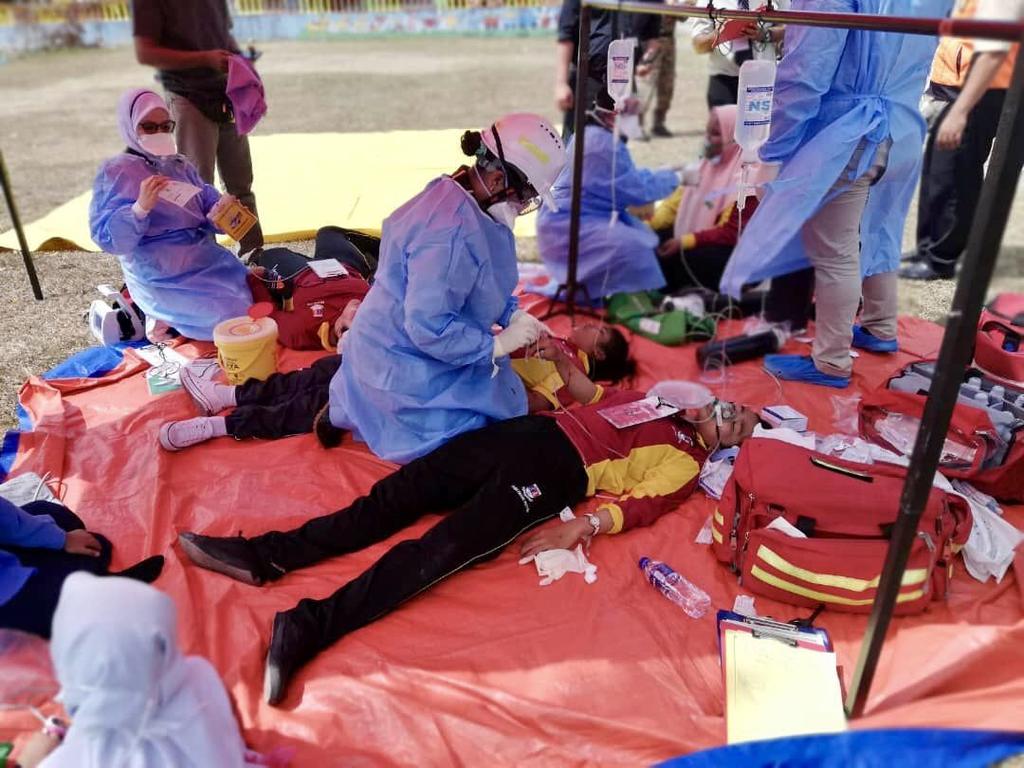 JOHOR BAHRU: A total of 260 individuals suffering from shortness of breath, nausea and vomiting, have been receiving treatment at the Taman Pasir Putih Community Hall in Pasir Gudang, here today.
State Health, Environment and Agriculture Committee chairman Dr Sahruddin Jamal said those involved were students from the Sekolah Kebangsaan (SK) Tanjung Puteri Resort and Sekolah Menengah Kebangsaan (SMK) Tanjung Puteri Resort, Pasir Gudang and members of the public.
Sahruddin, who spent about 15 minutes visiting the victims at the hall, however, declined to elaborate on the incident, including the number of victims involved thus far.
"As it (incident) is involving the state level … I can't give further details," he told reporters at the hall.
Earlier today, students of SK Tanjung Puteri Resort and SMK Tanjung Puteri Resort experienced breathlessness, nausea and vomiting, when they were at the schools' compounds.
The symptoms were similar to the ones suffered by students of SK Taman Pasir Putih and SMK Pasir Putih that have since been closed by the authorities until further notice after reopened briefly yesterday.
Sahruddin was accompanied by Johor Fire and Rescue Department director Datuk Yahaya Madis, Johor Deputy Police Chief Datuk Mohd Kamarudin Md Din and Johor Health director Dr Selahuddeen Abd Aziz, however they all refused to issue a statement.
— BERNAMA