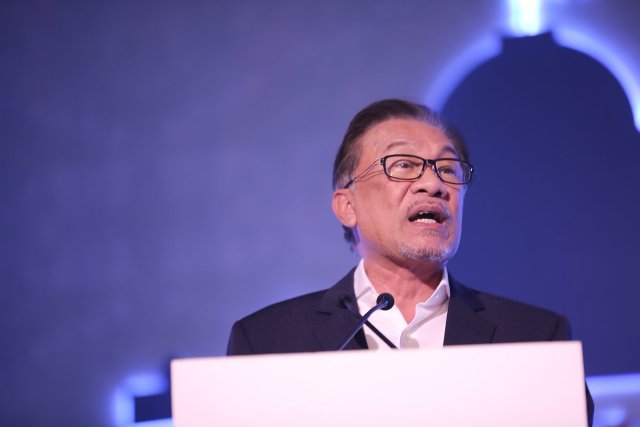 KUALA LUMPUR — Permatang Pauh MP Nurul Izzah Anwar's statement about Prime Minister Tun Dr Mahathir Mohamad is her personal view, and was made in line with the principle of openness practised by the Pakatan Harapan (PH) coalition, said PH de facto leader and PKR president Datuk Seri Anwar Ibrahim.
He said the PH coalition remains supportive of Dr Mahathir's leadership, but the members of the party are free to voice their views if they have differing opinions.
"We in PH have already made it clear to give room and support to Tun Mahathir's efforts. It does not mean that we cannot differ in our opinions. Some people think this is like the previous government where there cannot be any criticism. That's her (Nurul Izzah's) long-held view but it has been blown up by The Straits Times (of Singapore). All quarters understand and agree with the agreement among us but it is best for us to focus on the economic development agenda and champion the people's welfare and interests," he said when met by reporters at the Parliament lobby today.
Anwar was asked to comment on a remark reportedly made by Nurul Izzah in Singapore allegedly referring to Dr Mahathir, among others, as a former dictator.
He described the statement by PAS president Datuk Seri Abdul Hadi Awang today that Dr Mahathir is a firm leader and not a dictator as an attempt by the PAS leader to curry favour.
— BERNAMA