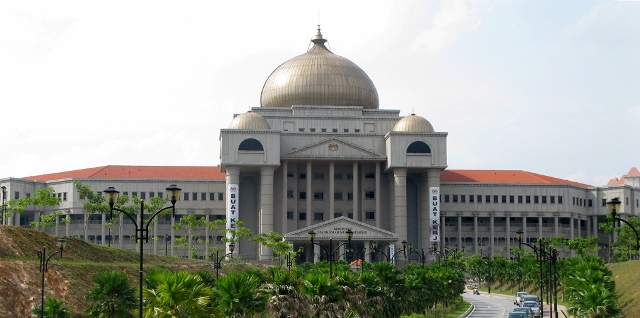 KUALA LUMPUR — The former director of the Asian International Arbitration Centre (AIAC), Prof Dr N. Sundra Rajoo was charged at the Sessions Court here today on three charges of criminal breach of trust (CBT) with AIAC funds amounting to more than RM1 million, three years ago.
Sundra Rajoo, 63, who was seen wearing a black suit and tie pleaded not guilty after all charges were read separately before Judge Azura Alwi.
The man who should have been charged yesterday at Kuala Lumpur Court Complex before 9 am, was seen attending a judicial review on the issue of immunity from any charges at the High Court earlier before going to the Sessions Court to face new charges.
According to the three charges, Sundra Rajoo as an agent, namely director of AIAC and in the capacity entrusted with the control of AIAC funds, had committed criminal breach of trust (CBT) relating to properties in three transactions; RM89,700; RM621,172.50; and RM300,495.
He was charged with the three offences at AIAC, Bangunan Sulaiman, Jalan Sultan Hishamuddin, here between Dec 8 2016 and Aug 17 2018.
All charges were filed under Section 409 of the Penal Code which provides for a maximum jail term of 20 years with whipping and maybe fined upon conviction.
Deputy public prosecutor Kamal Baharin Omar proposed bail at RM200,000 in one surety as well as surrendering the accused's passport to the court as the offences involved a big sum and that he did not answer his telephone.
Counsel Datuk Baljit Singh Sidhu who is representing Sundra Rajoo applied for a reasonable bail at RM50,000 for the three charges as his client had cooperated with the Malaysian Anti-Corruption Commission (MACC) during investigation.
The lawyer also applied for the hand over of Sundra Rajoo's  passport to be delayed until April 1 as his client has to go abroad for work-related matters.
On his absence in court yesterday, Baljit Singh said Sundra Rajoo was at that time in Sungai Petani, Kedah and he was suffering from an eye problem.
Azura allowed Sundra Rajoo to go on bail at RM100,000 in one surety for the three charges and ordered his passport to be surrendered on April 2 until the case is settled and set May 3 for mention.
Yesterday, the same Sessions Court gave Sundra Rajoo 24 hours to be present in court after failing to be present to face three charges.
— BERNAMA