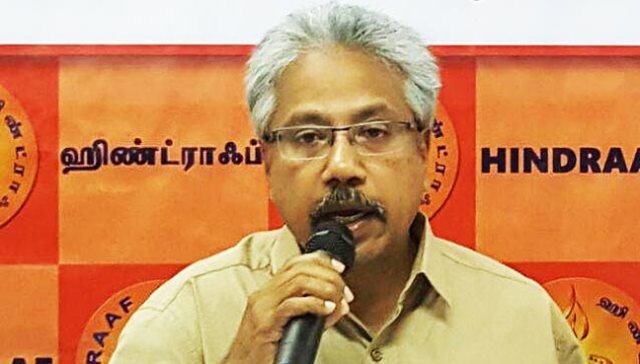 Kuala Lumpur – Hindraf movement has called on the IGP to provide additional security to Minister in  Prime Minister's department Senator Waytha Moorthy in view of the threats he has been facing in recent times.
"First HINDRAF would like to extend its appreciation to the police force in foiling terrorist plots to attack non- Muslim houses of worship during this auspicious Ramadhan month. Secondly what is disturbing is that the terrorists had intention to assassinate several high profile personalities in a purported accusation that they are not upholding Islam and that they insulted the religion referring to the death of fireman Muhammad Adib Mohd Kassim. HINDRAF supporters are very apprehensive with such a finding as previously there was an attack and assault on Senator Waytha Moorthy in his office on 16th August, 2017 prior to his meeting with Tun Dr. Mahathir in support of his effort for Pakatan Harapan prior to the GE14" said Karthig Shan, the legal adviser to HINDRAF.
"Thereafter Senator Waytha Moorthy was again singled out and targeted during the ICERD rally and was made a scapegoat during the Seafield temple issue when some incidents led to the death of the late fireman Muhammad Adib Mohd Kassim . The reading on the wall seems quite clear whom the terrorist would have targeted bearing the wide spread false perception and demands based on the politics of race and religion to destabilize the PH government" Karthig Shan noted in his press statement released today.
"HINDRAF seriously hope that the IGP can provide additional security to Senator Waytha Moorthy bearing that the threats are very telling with the purported attempts of the arrested terrorists" Karhig Shan further noted in his statement.