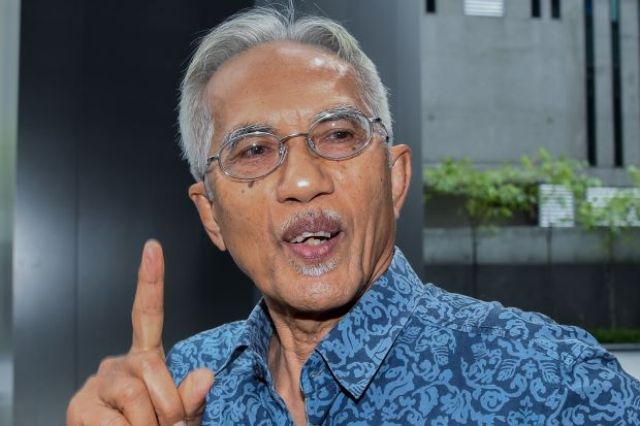 KUALA NERUS: The mainstream media remains the true main source of information, a platform that must continue to be trusted over social media channels, Datuk A. Kadir Jasin, the special advisor on media and communications to the prime minister, said.
The mainstream media industry comprise trained and licensed professionals bound by ethics and laws in their pursuit of true and verified information, he said.
"The mainstream media are not just made up of journalists, there are editors and sub-editors to ensure information received are correct and verified at all times.
"It differs from the social medial, which is not news…it is a social medium that can used by anyone and everyone to say whatever they want, just like in the coffee shops. So, we don't have to get muddled with what social media offers, as correct information can only be obtained from the newspapers, radio, websites and television," he said.
Kadir was commenting on the public's tendency of late to rely on social media for their daily dose of information rather than the mainstream channels.
The veteran journalist had earlier shared his thoughts on the subject at the 'A morning with Datuk A Kadir Jasin' programme held at Universiti Malaysia Terengganu (UMT) here today.
Kadir also did not deny there were officials from the Pakatan Harapan government who relied on information from the social media, with some not even taking as much as a peek at mainstream newspapers and broadcasting channels.
They may also be guilty of relying too much on details sourced from WhatsApp groups to the point that they may have been feeding off incorrect information, he added.
Meanwhile, asked on the proposed merger between Universiti Malaysia Terengganu (UMT) and Universiti Sultan Zainal Abidin (UniSZA), Kadir said any decision made must be one that has taken into account the university's origins and establishment.
Saying that UMT's formation as an institute of higher learning was based on a unique process, Kadir pointed out that the university would not have been established some 12 years ago if it was a brand that had nothing special to offer in the first place.
"Now this is the problem with our people, including the politicians… they seem to be historically blind and deaf. This here (UMT) is where Universiti Pertanian Malaysia's (now Universiti Putra Malaysia) Fisheries and Oceanography Centre was established, which was later upgraded to a faculty and now a full fledged university.
"We proclaim ourselves as democratic, to respect freedom… these two universities are intellectual institutions, they (universities) debate (on the merger) and which ever party that is more convincing, then that could be the right move. There are two possible decisions now, one by the people, and the other by the government, although the government will have the final say," he said.
On PKR president Datuk Seri Anwar Ibrahim's planned succession from Tun Dr Mahathir Mohamad as prime minister, Kadir believes that despite no specific date mentioned for the transfer of power, the move will be honoured.
"There were five pledges that had been agreed upon by the Pakatan Harapan leaders, which was Tun M assuming the PH chairmanship, for him to lead the 14th General Election campaign, followed by him being made prime minister, to seek pardon for Anwar and to hand over the premiership to Anwar.
"However, that agreement had no date accompanying it in any of the documents. Whether it is 2020, 2030 or even 2050, the date is not specified," he said, while expressing confidence that the prime minister will honour the agreement.
— BERNAMA