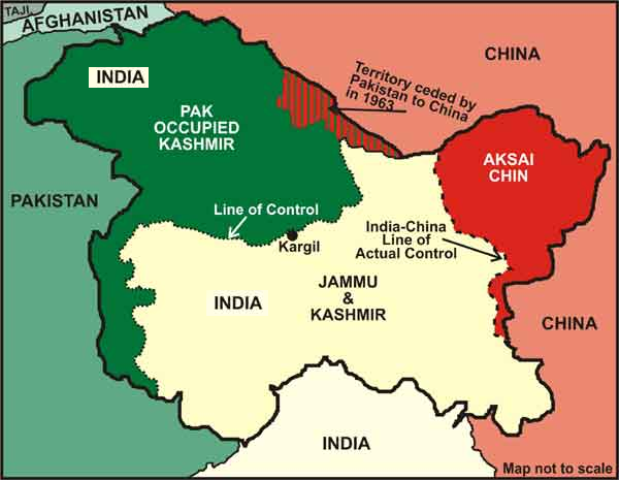 SRINAGAR (Jammu and Kashmir) — At least 11 media associations in Jammu and Kashmir — including Kashmir Press Club — on Thursday protested in Srinagar as communication blockade in the region entered 60th day, Anadolu Agency reported.
"By holding the joint sit-in today, the journalistic fraternity of Kashmir wants to convey in unambiguous terms that they had enough of it — sixty days of restrictions on media, sixty days without any communication and sixty days of an information blackout from the government," said a joint statement issued by the media associations.
The protesting journalists who demanded free access to internet and communication include journalists, photo journalists, video journalists, editors of local newspapers and members of the Kashmir Press Club.
"The biggest disservice a government can do to press freedom is to curtail avenues of communication and internet. That's what has been happening in Kashmir precisely from last two months," Safwat Zargar, a journalist in the region, told Anadolu Agency.
"If a journalist is able to work freely, it shouldn't worry the government. This is high time that restrictions on communication and internet services should be ended," Zargar added.
Jammu and Kashmir has been under a near-complete lockdown since Aug 5, after India scrapped its special status, according to several rights groups, including Human Rights Watch and Amnesty International.
However, Indian authorities have claimed 93 per cent of the disputed region of Jammu and Kashmir is free of daytime restrictions.
India has blocked communication and imposed strict restrictions to thwart any rebellion, while political leaders in the region have been detained as rights groups repeatedly called on New Delhi to lift the restrictions and release political detainees.
At present, only a government media facilitation center is operational in Kashmir, from where the journalists are sending their work.
India and Pakistan both hold Kashmir in parts and claim it in full. China also controls part of the contested region, but it is India and Pakistan who have fought two wars over Kashmir.
— BERNAMA