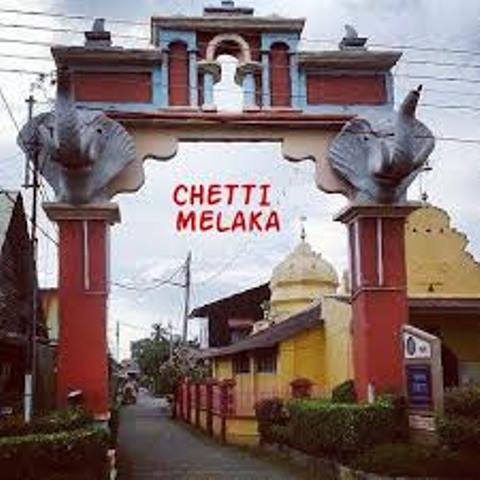 MELAKA — "We, the Chetties in Melaka, celebrate Deepavali too, just like the Indian community. While we share the same celebration, there are differences in terms of our clothing and food which are more similar to the Malays," said K. Suppiah Pillay.
He said on the morning of Deepavali, a Chetty man would wear a traditional headgear known as "talapa" and "kain pelikat"  (sarong), while an Indian man would wear traditional garment called "dhoti".
The 70-year-old government pensioner also said that the women in the Chetty community would be wearing the "kebaya" attire.
Melaka Chetty, also known as Indian Peranakan, is a unique minority community of Indians. They are descendants of intermarriages between Indian men from India and local women, be it Malay, Chinese or others.
History stated that their ancestors were the spice merchants from India who came to trade and later settled in Melaka.
According to Suppiah Pillay, it was customary for the Chetty community to serve "tosai" as the special celebration dish to the guests.
"Other than tosai…we also serve nasi lemak, mee goreng, rendang and some Malay traditional cakes," he explained.
Suppiah Pillay said he always welcomed any guest with open arms, not only relatives and friends, but also foreign tourists.
"Not only the Chetty friends came to my house, the Malays and the Chinese…even foreign tourists came to pay a visit to experience our way of celebrating Deepavali," he said.
Meanwhile, P. Parachee, 64, said the joy of Deepavali was when her relatives and friends from different walks of life visited her home.
"Since most of my friends are Malays, I will make sure that the Deepavali dishes that I serve will use Halal ingredients," said the mother of two.
Parachee who works as a general worker also said that she would be wearing kebaya in the morning of Deepavali because it was a tradition passed from her ancestors which she hoped would be maintained by the next generation of Chetties.
— BERNAMA