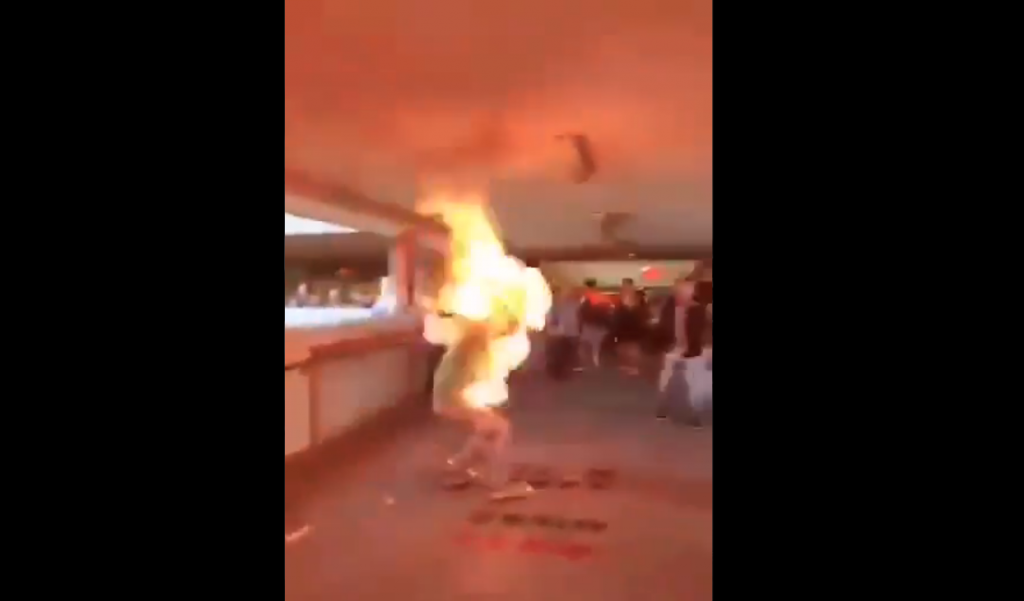 HONG KONG: A middle-aged man was critically injured on Monday after being burned by rioters, the police and hospital confirmed.
Xinhua news agency reported that the police received report at 12.53 pm local time that a man was assaulted and set on fire on a footbridge in the Ma On Shan area in the New Territories.
Online footage showed the man in green T-shirt was beaten to bleed by some masked protesters on the footbridge for expressing political stance different from the attackers.
When he was reasoning with the protesters, a black-clad and masked rioter poured flammable liquid over his head and set him on fire.
The Hong Kong Hospital Authority said that the man was sent to the Prince of Wales Hospital and was in critical condition.
The case is being followed up by the Regional Crime Unit of New Territories South of the Hong Kong Police.
— BERNAMA