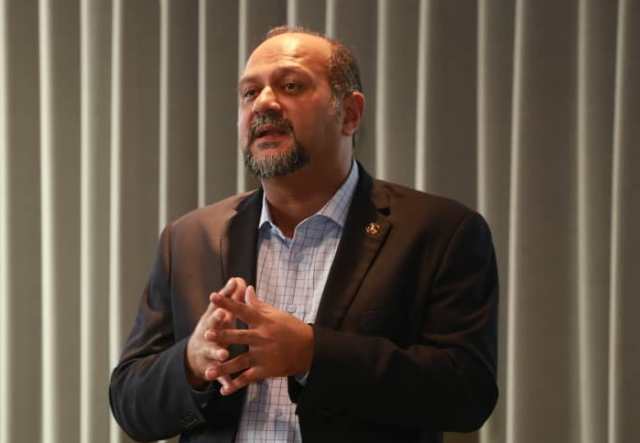 KUALA LUMPUR — The government has approved the proposed increase in payment rates to creative artists whose products are screened on RTM (Radio Televisyen Malaysia).
Communications and Multimedia Minister Gobind Singh Deo said the new rates will be implemented from April next year, subject to the quality of the product submitted to RTM.
The approved increase in rates are according to the category of programme, between 20 to 60 per cent for telefilms, drama series (30 to 60 per cent), documentaries and magazines (10 to 30 per cent) and animated series (30 per cent).
"The current rates which were set in 1986 have never been reviewed for 33 years.
"After listening to the grievances of local arts activists in this issue, I have proposed a review of the rates through the Broadcasting Department as a step to improve the local creative industry," he said in a press conference here today.
Gobind said to determine the rate, RTM will look at other bodies to ensure that the rate offered to the producers are competitive with current market rates.
He said programmes in certain categories such as extreme gameshows in the 'variety show' category will be lengthened 30 minutes, entertainment musical series (60 minutes) and capsules/trailers/promos (one to three minutes).
"My ministry is also working on improving the existing RTM belting, studying the process of pitching and content procurement, as well as RTM's marketing process," he said.
On Nov 26, Gobind told the Dewan Rakyat that his ministry through RTM was looking at the payment rates to local producers.
Earlier, Gobind attended the soft launch of the collaboration between the Malaysia Digital Economy Corporation (MDEC) and the global company General Assembly (GA) to meet the growing demand for digital workforce in Malaysia. GA is a business entity that opens campuses around the world to teach entrepreneurs and business professionals practical digital skills.
He also attended a talk session entitled  'Bridging the Talent Gap for Digital Transformation in Malaysia".
— BERNAMA