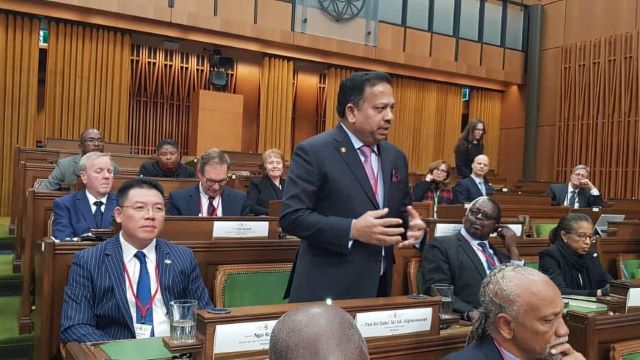 Ottawa (Canada) – The 25th Conference of Speakers and Presiding Officers of the Commonwealth (CSPOC) took place in Ottawa, Canada, from the 7th to 10th of January.
Speaker of Malaysian  Senate Tan Sri S.A.Vigneswaran led a delegation to the conference together with Deputy Speaker of Malaysian Parliament (Dewan Rakyat) and MP for Teluk Intan Nga Kor Ming.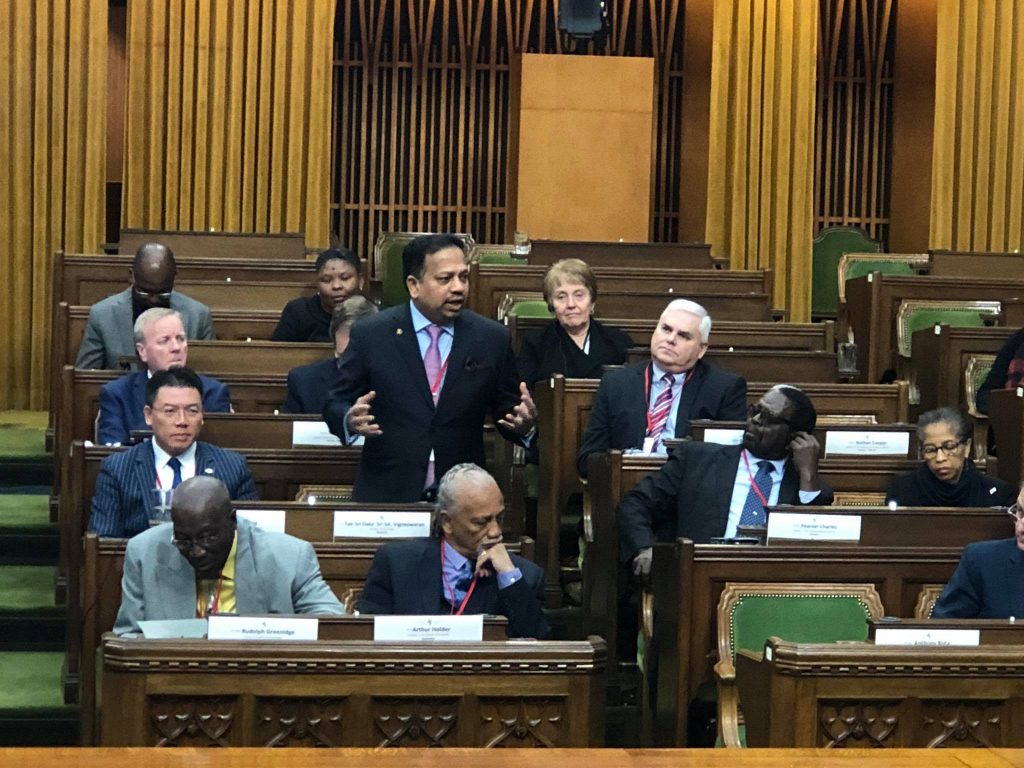 Vigneswaran also participated at the special plenary of CSPOC chaired by fellow comrade Anthony Rota, Speaker of the House of Commons, Canada on "Inclusive Parliaments: The Role of the Speaker in Supporting Emerging Procedures and Practises Embracing The Changing Face and Needs of Parliament".
"It was an interesting discourse and I seized the opportunity to speak my mind on the impartial role of Speaker of House in maintaining the harmony of the chamber regardless of his or her position or political background. The views and decisions of a Speaker at all time must be construed as a critical component of the law making process and not politicised in any manner. When the speaker sits on the chair, he or she must act neutral." Vigneswaran posted on his facebook page.