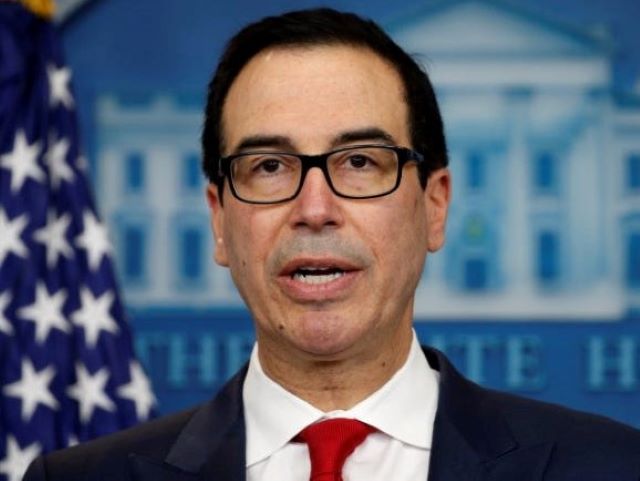 WASHINGTON — The United States (US) government said Friday that it has imposed fresh sanctions on Iran, days after Iran's missile attacks targeting US forces in Iraq, Xinhua news agency reported, quoting US Secretary of the Treasury.
The latest move included sanctions on metal manufacturing and other sectors of the Iranian economy, US Secretary of the Treasury Steven Mnuchin told reporters at a White House press briefing, noting that the sanctions are both primary and secondary in nature.
Mnuchin also said the Treasury had designated eight senior Iranian officials.
US President Donald Trump said Wednesday in an address to the nation that "the United States will immediately impose additional punishing economic sanctions on the Iranian regime. These powerful sanctions will remain until Iran changes its behaviour."
The Pentagon said that Iran had launched 16 ballistic missiles against two military bases housing US and coalition forces in Iraq earlier this week.
Iran's Islamic Revolution Guards Corps (IRGC) had claimed responsibility for the missile attacks, saying that they were meant to retaliate the US killing of Qassem Soleimani, former commander of the Quds Force of the IRGC.
— BERNAMA