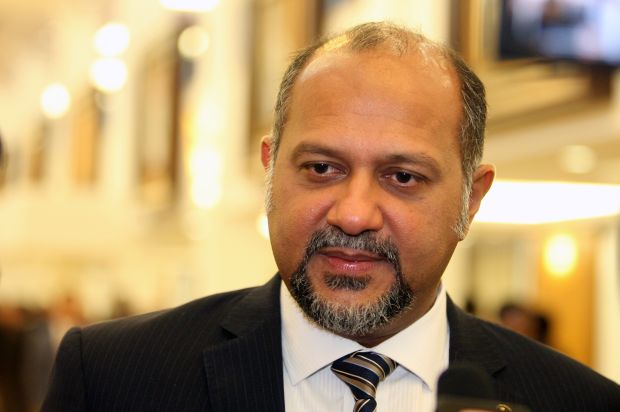 GEORGE TOWN: The Ministry of Communications and Multimedia has been doing its best in providing authentic information regarding important issues to the people, said minister Gobind Singh Deo.
He said various initiatives have been implemented by agencies under the ministry to ensure genuine information is provided to the society in an effort to curb the spread of fake news about certain issues that have arisen.
"We always provide accurate information to the people, and the ministry via Bernama (the Malaysian National News Agency), Radio Televisyen Malaysia (RTM) and Information Department, has been actively releasing statements, videos and infographic.
"We also go down to the ground to explain to the people what is the real issue and our measures to overcome it," he told reporters after attending  'Info On Wheels' programme on the 2019 novel coronavirus infection at the Pasar Penjaja Rope Walk, Lorong Kulit, here today.
In an effort to curb the spread of the fake news, Gobind said the Malaysian Communications and Multimedia Commission (MCMC) had undertaken proactive measures by setting up a portal – sebenarnya.my – that provides accurate information against false news spread via media social.
-BERNAMA