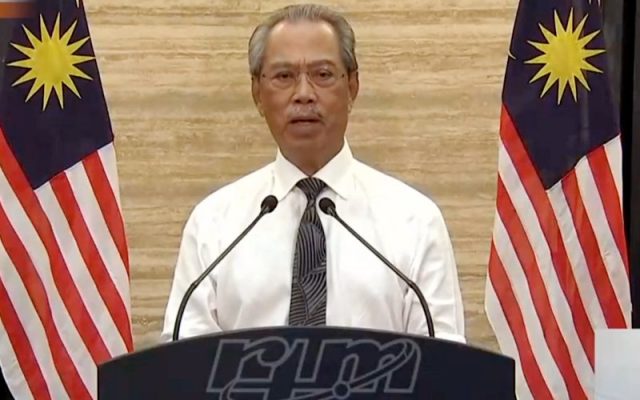 PUTRAJAYA: Tan Sri Muhyiddin Yassin drove many Malaysians to tears today as he recited a prayer for the country's deliverance from COVID-19 in a live special address to the nation over television and social media.
The moment came almost at the end of his speech during which he announced that the two-week period of the Movement Control Order (MCO) to break the chain of the disease will be extended by another fortnight to April 14.
Many people who followed the prime minister's address expressed their feelings in messages they shared on social media, including Facebook and Instagram.
In leading the prayer recital, Muhyiddin prayed to Allah (God) to forgive the sins of mankind and protect the people from the dangerous disease.
"Forgive us for our sins. Be merciful to us, our families and our nation. Protect Your humble servants from all harm. Keep us safe from this life-threatening disease.
"Give us strength, perseverance and patience in this time of trials and tribulations. Bring peace to our lives. Indeed, each of Your tests for us is but to increase our faith in You," he recited.
Muhyiddin also prayed to God to cure the COVID-19 patients wherever they may be and to keep all the people safe from the disease.
— BERNAMA