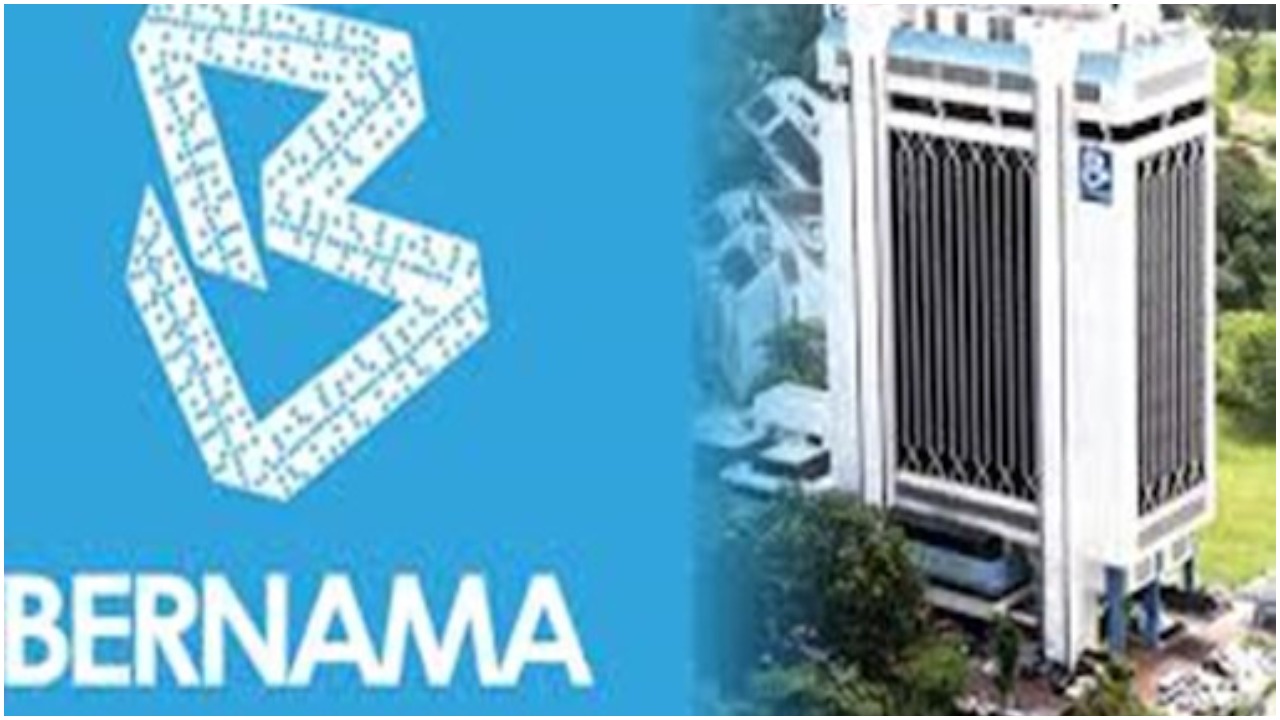 By Erda Khursyiah Basir
KUALA LUMPUR — As Bernama marks its 53rd anniversary tomorrow, it is confident of remaining relevant as a trusted source of news and information whilst consolidating its digital transformation in a challenging media landscape.
The need for the Malaysian National News Agency to offer something different and meet the needs of its target audience has become all the more important, pointed out chairman Suhaimi Sulaiman.
"The needs of society today are far different from the time when I was reporting some 30 years ago. At that time, you can distinguish the inclination between the urban and rural people. Today, society comprises people of various interests and needs. It is no longer one size fits all," he said.
Bernama was set up in 1967 by an Act of Parliament. Starting out as a news agency, it has now grown into a media organisation that operates a news agency, a radio station (BernamaRadio) and a television channel (BernamaTV), besides a network of social media platforms.
Suhaimi also spoke of the need for Bernama to use its various platforms to ensure that its news products and services reach the whole community, saying Bernama provides news and information not only through the wires, radio and TV services but also via social media platforms such as Facebook, Twitter, Instagram and so on.
"Bernama must also place emphasis on its story-telling aspect. Every media organisation has its house style. At times, we have to re-examine whether there is a need to improve the quality of the news and its delivery to make it impactful," he said.
Authority on thought leadership
Suhaimi said Bernama should be seen as a media organisation that is a foremost authority on thought leadership in the country.
In this context, he said, Bernama has introduced the Tinta Minda or 'Thoughts' column on its website, Bernama.com, to serve as a storehouse of the opinions of experts in various fields, thus making Bernama "a bank of information" for the public.
Tinta Minda or 'Thoughts' carries the opinions of experts on issues pertaining to youths, women, campus matters and digital economy as well as health and social issues.
"Besides our role as a national news agency, we also have to be the top choice for the public as a source of information to gain knowledge that they can use to make informed and better decisions based on facts and well-written and impactful news stories," he said.
He also drew attention to the suggestion by Communications and Multimedia Minister Datuk Saifuddin Abdullah for Bernama to adopt the 3 'I's – Intelligence, Interests/Interesting and Internationalising – approach to become a more progressive and viable media organisation.
Suhaimi said: "Bernama has to be relatable to the people. Otherwise, we will only be selling news or content that the people are not interested in because they relate to the way we communicate. We are moving into wisdom journalism. We have to move on from merely using 'he said and he added' to inviting society to think and discuss issues.
"In addition to the use of Bahasa Melayu and English, we can also consider using Bahasa Indonesia. It will be good if we can draw the attention of at least 10 percent of the 260 million Indonesian population. It may be a challenge for Bernama but it's something exciting to explore," he said.
Opportunities during a pandemic
Asked about the COVID-19 pandemic which has hampered the efforts of Bernama and other news organisations in gathering news and information the usual way, Suhaimi said the crisis should be seen as an opportunity for Bernama to enhance its skills and expertise in making use of user-generated content (UGC).
UGC does not only help raise the capability of delivery of information to a global level but also saves on cost and resources as digital content is accessible worldwide without borders.
"By using all the facilities available today, we can reach out to anyone for information. This includes online conferences or Webinars involving experts from around the world.
"The content that we secure can be used for all platforms – TV, radio, wires, digital and social media – and we can become more forward-thinking, wise and powerful," he said, adding that online gathering of news and information had long been done by BBC News, Fox News and CNN.
Bernama editor-in-chief Datuk Mokhtar Hussain, who is also the acting chief executive officer, said Bernama has to produce news based on in-depth reporting and analytical elements with the delivery appropriate for each platform.
He said the pattern of news delivery on each platform varies and requires new skills that have to be gained from training sessions, particularly for staff of the editorial department.
"This is not as difficult as it is often portrayed. We must be prepared and willing to make an attempt. If we have these skills, we can, for example, tweak one piece of content and customise it for use on all the Bernama platforms.
"Besides the quality and credibility aspects, Bernama also plays a role in delivering reliable news. Today, there is an abundance of fake and inaccurate news. As such, Bernama has to reinforce basic journalism and do fact-checking.
"We are in the process of establishing a special unit to conduct fact-checking. If we can achieve the standard set by the International Fact-Checking Network (IFCN), it will directly lend credibility to our brand," he said.
Needs of Subscribers and Customers
Mokhtar said that in line with its transformation, Bernama is considering looking at the advantages in terms of the digital aspects such as coding and algorithms when recruiting journalists.
Bernama, which has been moving towards convergence since last year, must continue to leverage digital technology to ensure the sustainability of its products and services, especially the digital content.
"Many people out there have smartly harnessed opportunities to be creative with technological facilities, even with limited devices. We have a wide range of specialised systems, facilities and networks but if we keep to our old ways we will not go far. The work culture must also change in tandem with the advance of technology.
"That's what we call modern journalism, which encompasses data journalism, artificial intelligence and even robot journalism where information can be generated quickly. Data analytics is also important for us to identify target groups so as to provide effective feedback and impact," he said, adding that Bernama must understand the needs of clients in a holistic manner, including those in Sabah and Sarawak as well as abroad.
Young journalists in Bernama also believe that digital is the way to go for Bernama to remain relevant.
One of them, Sakina Mohamed, 39, head of the Digital Media Desk, said the digital era of today has changed the way media organisations deliver news and information and Bernama can continue to stay ahead by accepting change.
"Bernama has the potential to become the leading news agency, provided that it's willing to embrace the changes coming its way. These changes include the digitalisation of newsrooms and work processes.
"All changes can be hard at first, but my hope is that Bernama will continue moving forward so that it will not only be able to catch up with other digital newsrooms around the world, but also be at the forefront," she said.
Journalist Syed Iylia Hariz Al-Qadri Syed Izman, 31, said the digital era has made information and news not only more accessible but also free.
"This has created intense competition in the industry for the media organisations to remain relevant and competitive. Bernama must understand, accept and adapt to these changes in order to stay ahead as the country's national news agency.
"Every Bernama staff plays an important role and must work together as a team to face the challenges of this digital era," he said.
Translated by M. Govind Nair
— BERNAMA