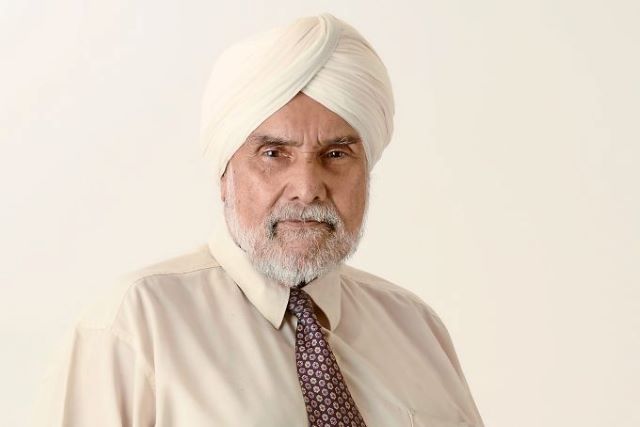 KUALA LUMPUR : Prominent lawyer and columnist Bhag Singh (pic), who died yesterday (June 13) at the age of 74, had been a comrade to Bernama on legal matters.
Bernama editor-in-chief and acting CEO Datuk Mokhtar Hussain said he is deeply saddened over the passing of Bhag Singh.
He said the national news agency is deeply indebted to the great lawyer for his contributions on legal issues.
"Bhag Singh had helped to resolve several cases against Bernama over the years, settling them out of court. On behalf of Bernama, I extend our heartfelt condolences over his passing. Our thoughts are with his family at this time of grief. May his soul rest in peace," he said.
Meanwhile, former Bernama chairman Datuk Seri Azman Ujang said Bhag Singh was Bernama's first legal advisor and that he was in his mid-20s then in the early days of Bernama's operation, and had counseled the news agency till his passing.
Azman said Bhag Singh did a lot of legal work for the news agency and also gave lectures on law to its journalists, keeping them informed on how to avoid writing stories that could lead to legal complications.
"Thanks to his sound counseling, Bernama has virtually been free from legal suits except for some minor hiccups that were settled out of court. I have personally known him for over 40 years and we kept in regular contact, the last being two weeks ago over the phone.
"As a former chairman of Bernama I would like to pay tribute to the late Bhag Singh and salute him for his sterling service to the news agency. We are going to miss him. Our heartfelt condolences to all his loved ones," he said.
Former Bernama CEO Datuk Yong Soo Heong said Bhag Singh, fondly known as 'Uncle Bhag', had always been unfazed, calm and cool no matter how complicated a matter might be when it came to issues of the law.
"Sharp and quick, he also had the knack for interpreting laws for one to easily absorb and understand. It was always comforting to know that we could count on him as our legal advisor as he would have an amicable solution after analysing an issue," he said.
Bhag Singh died yesterday at Hospital Universiti Kebangsaan Malaysia after a battle with heart illness. He leaves behind his wife and two daughters.
Yong, who is a member of Bernama's Supervisory Council, said Uncle Bhag might have been old school as he had continued to send festive greetings through greeting cards but he was progressive and modernistic when it came to legal matters.
"We will certainly miss a knowledgeable gentleman who had always displayed honesty and humility in his dealings with the public," he said.
— BERNAMA