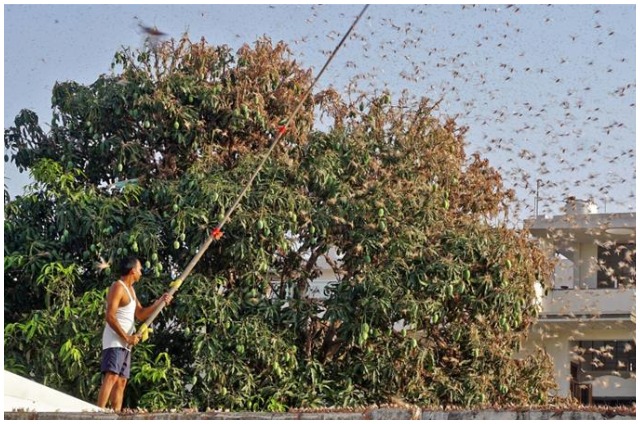 NEW DELHI- Swarms of locusts have attacked many places in western and northwestern India, prompting the government to buy additional pest control equipment from abroad to save crops.
The Agriculture Ministry said drones may be deployed for spraying insecticides to protect tall trees and crops in inaccessible areas.
Locust control operations were under way in the states of Rajasthan, Madhya Pradesh, Punjab and Gujarat, the ministry said in a statement.
Indian authorities are using a number of tools, including different types of vehicle-mounted sprays, to fight locusts.
The government has ordered 60 more spray systems from a British firm.
Swarms of locusts in the Indian desert come from Africa, the Gulf region and Southwest Asia during the summer monsoon season and go back towards Iran, the Gulf and African countries for spring breeding.
— BERNAMA