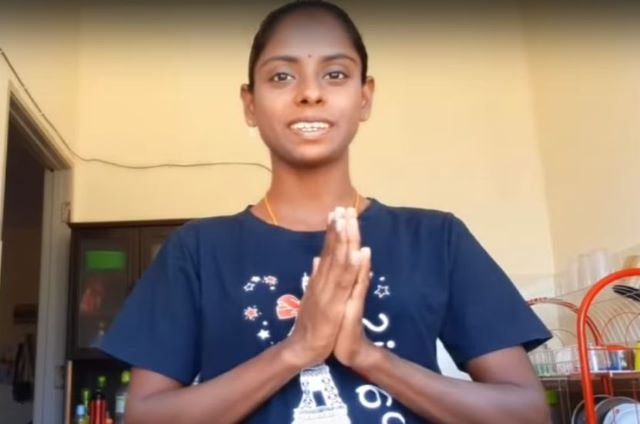 IPOH : YouTube sensation S. Pavithra (pic) will be recognised as this year's Ipoh City Icon by the Ipoh City Council (MBI), said its mayor Datuk Rumaizi Baharin.
He said Pavithra, 28, who was born in Buntong here, deserved the recognition as she had become instantly recognisable and even caught the attention of Prime Minister Tan Sri Muhyiddin Yassin since she began uploading videos of her cooking with her husband M. Sugu on YouTube.
Pavithra, who speaks fluent Malay, will be among 10 others who will be named icons.
"We will accord recognition to every Ipoh-born, like Tan Sri Michelle Yeoh previously. MBI is honest in its recognition of Pavithra because she is well known and many are now following their cooking recipes," he told a press conference today.
Rumaizi said that apart from Pavithra, MBI had also identified 100 individuals from various backgrounds, among them entrepreneurship, arts, civil service and teaching, who would be recognised as icons in stages.
"The 32nd Ipoh City Day celebration this year cannot be held due to the COVID-19 pandemic, so we will award them officially at next year's celebration.
Meanwhile, mother-of-two Pavithra thanked MBI for the recognition.
"I want to thank all those who have supported us and given us words of encouragement all these while," she said.
Pavithra and her husband, who upload cooking their videos under the "Sugu Pavithra" channel, are closely followed by people of various races and age groups, including subscribers from overseas.
— BERNAMA