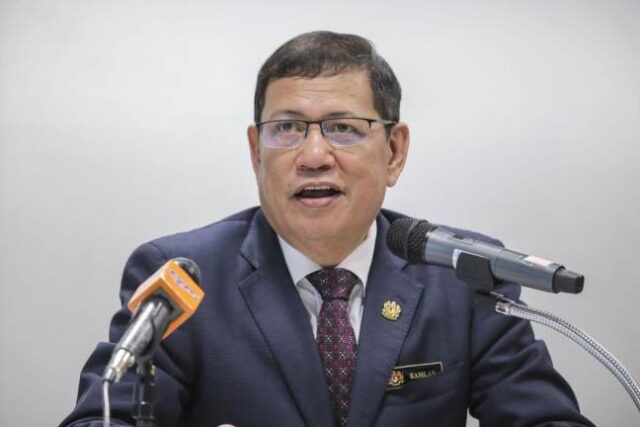 PUTRAJAYA :  Dato' Seri Ramlan Bin Ibrahim (pic) has been appointed as the Chairman of Malaysia Tourism Promotion Board effective 3rd August 2020.
Dato' Seri Ramlan entered the Administrative and Diplomatic Service of Malaysia in 1983. His first posting was as Second Secretary to the Embassy of Malaysia in Jakarta in 1988. Two years later, he was reassigned to the Embassy of Malaysia in the Netherlands, but as First Secretary.
In 1994, Ramlan returned to the headquarters and was assigned to the Europe Division. It was not long before the Ministry sent him on another posting – this time as the Chargé d'Affaires ad interim in the Embassy of Malaysia in Zagreb, Croatia. He returned three years later, in 2000, to become the Principal Assistant Secretary at the Division of South East Asia. The following year, Ramlan was appointed as Deputy High Commissioner to Singapore.
His first posting as Ambassador was to Bosnia Herzegovina, in 2004. In 2009, Ramlan was again appointed Ambassador of Malaysia – this time to the Republic of Korea. His return from Korea in 2013 saw him heading the Bilateral Department, the second-highest post in the Malaysian foreign service. In April 2015, Dato' Seri Ramlan was appointed as Malaysia's Permanent Representative to the United Nations in New York.
In 2017, Dato' Seri Ramlan was appointed as the Secretary General of Ministry of Foreign Affairs. In February 2019, he was appointed as the Member of Election Commission of Malaysia until July 2020.
He looks forward to working closely with the management and officers of Tourism Malaysia, the Ministry of Tourism, Arts and Culture, the tourism trade industry and the media and to further promoting Malaysia as a main tourist destination in Southeast Asia.
For more media releases, media info and media features on Malaysia's tourism industry, kindly visit the Media Centre of Tourism Malaysia's website at http://www.tourism.gov.my/
Malaysia Tourism Promotion Board or Tourism Malaysia is an agency under the Ministry of Tourism, Arts & Culture Malaysia. It focuses on the specific task of promoting Malaysia as a preferred tourism destination. Since its inception, it has emerged as a major player in the international tourism scene. In 2019, Malaysia registered 26.1 million tourist arrivals and RM86.14 billion tourist receipts, placing it among the major tourism destinations of the world.