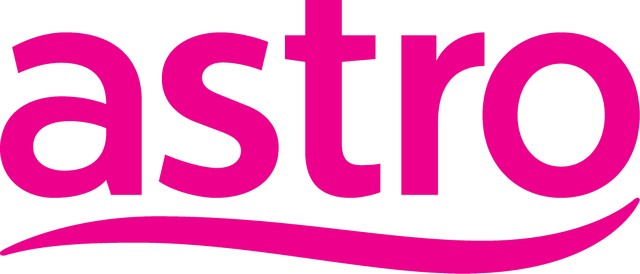 Kuala Lumpur – The GfK Radio Audience Measurement (RAM) Survey Wave 2 affirms radio's relevance during the pandemic. The recent RAM study shows that radio reached 93.6% of individuals aged 10+ in Peninsular Malaysia equivalent to 20.3 million weekly listeners. Of the 20.3 million radio listeners, Astro Radio continue to take the lead with 74.3% market share and has the highest number of listeners at 15.1 million weekly listeners.
Astro Radio strengthened its digital presence to 331.2 million in total reach with further breakdown as follows:-
• monthly video views +60% to 176 million
• monthly digital streams +36% to 18.7 million
• monthly social media (Facebook) reach to 102 million
• monthly average website page views of 11.2 million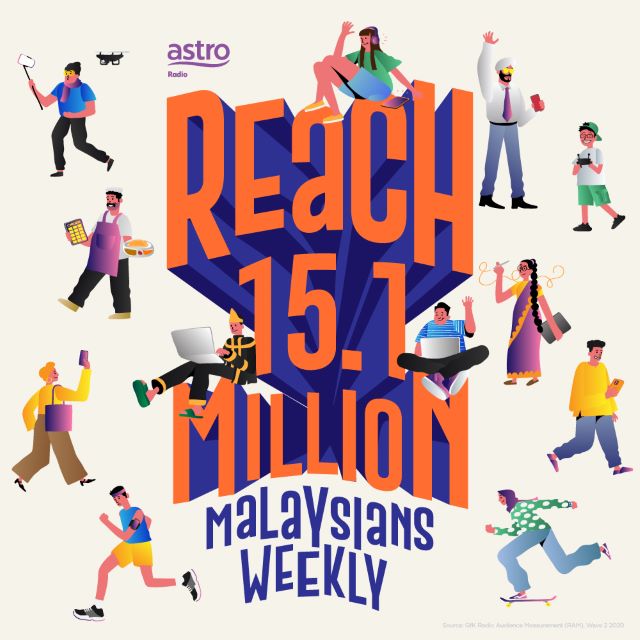 Astro Radio brands ranked No.1 across all languages; ERA – No.1 Malay brand, HITZ – No.1 English brand, MY – No.1 Chinese brand and RAAGA – No.1 Tamil brand with Astro Radio securing 6 positions in the Top 10 Brands ranking.
• ERA remains the top radio brand in the country with 6.2 million listeners. It has the highest exclusive listeners with a 1.3million reach
• SINAR comes in 2nd place with 4.8 million listeners
• GEGAR is the No.1 East Coast brand and grew 17.9% reach to 2.5 million listeners
• HITZ maintained its Top English brand position with 2.5 million listeners and MIX & LITE secured 2nd & 3rd positions for English brands recording 1.1 million and 960,000 listeners respectively.
• MY maintained its Top Chinese brand position with 2 million listeners and MELODY with 1.2 million listeners.
• RAAGA maintained its Top Tamil brand position with 1.3 million listeners and recorded the highest 'time spent listening' with 8 hours and 50 minutes amongst all Malaysian radio brands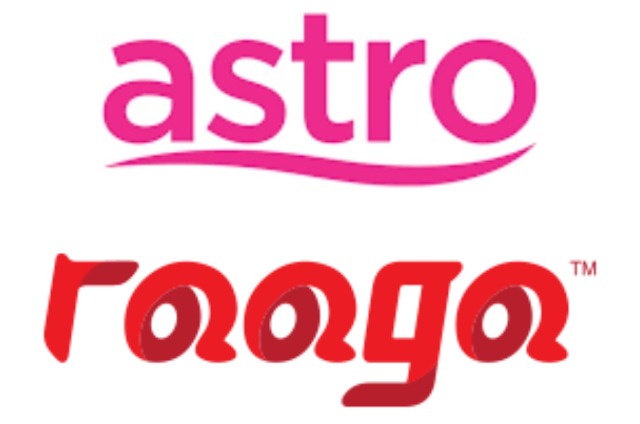 Radio is interactive and social. Astro Radio has transcended from a pure audio experience to one that is multi-faceted and on multiple platforms. Its content is curated, created and distributed to ensure it resonates with all segments of the Malaysian population. MY, Malaysia's No. 1 Chinese radio brand, achieved 1 million followers on Facebook and MY, along with RAAGA, Malaysia's No. 1 Tamil radio brand and ZAYAN, achieved 100,000 YouTube subscribers each.
Additionally, digital campaigns including ERA' Tiktokber' garnered more than 4.8 million views and more than 300 video submissions on the ERA Tik Tok account; MY 'Crime Scene Investigation' with Sekkisei Clear Wellness, reached 1.1 million total video views; and, the HITZ Morning Crew 'Fight For Gotcha' surpassed a social media reach and engagement of 400,000.
The survey was carried out over 6 weeks with a mix of traditional radio diaries (75%) and e-diaries (25%) distributed to 6000 unique individuals across Peninsular Malaysia to capture their listening habits. 19 commercial radio brands subscribed to this wave.
Data source: GfK Radio Audience Measurement (RAM), Wave 2 2020 | Google Analytics, July – September 2020 | Facebook Creator Studio, CrowdTangle, YouTube, July – September 2020 | Facebook, Instagram, Twitter, YouTube, October 2020 | Radioactive, July – September 2020 | Facebook, July – September 2020