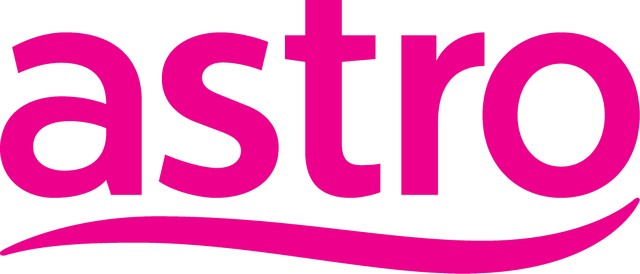 Astro Malaysia Holdings Berhad | Result highlights for the third quarter of the financial year ended 31 January 2021 [All comparisons refer to the second quarter of FY21 (Q2FY21): quarter-on-quarter
(q-o-q) comparison, except as noted]:
Revenue +2% q-o-q to 11bn
EBITDA +8% q-o-q to RM402mn
PATAMI +23% q-o-q to RM165mn; Normalised PATAMI* +26% q-o-q to     RM152mn
Adex +59% q-o-q to RM127mn
Go Shop posted quarterly revenue of RM111mn, up 19% year-on-year
Pay-TV ARPU is stable q-o-q at 60
Declared dividend of 1.5 sen per share
Tun Zaki Azmi, Chairman of Astro, said: "Amidst the gradual reopening of the economy and relaxation of the MCO, we registered improvement in our performance for the third quarter. Astro's balance sheet remained strong as it continued to be cash generative, cost disciplined and proactive in its capital management. The Board has declared a third interim dividend of 1.5 sen in Q3FY21."
Henry Tan, Group Chief Executive Officer of Astro said: "Astro achieved positive results over two consecutive quarters, underpinned by our ability to adapt to the challenges and changing landscape. In spite of the recent restriction of movements, Astro was well-prepared and thus, able to continue with productions and live shows with strict SOPs in place; as well as new installations and home visits, with minimal disruption to our business operation."
Key Highlights
Adex Recovers: With less restrictions and the restart of key signatures, Adex recovered in Q3FY21. TV viewership share grew to 73%. Radex, TV Adex and Digital Adex share stood at 79%, 39% and 3% respectively. Astro's radio brands maintained their No.1 position in their respective languages, reaching 15.7mn weekly listeners, with 3.6mn monthly digital radio users. SYOK's monthly unique visitors (MUV) grew by 9% q-o-q to 377k. Astro's digital brands such as Astro Awani, Gempak, Xuan and Astro Ulagam registered a total MUV of 4mn. With 8mn followers, Astro Awani is Malaysia's #1 news channel on social media.
Local and Vernacular Content Continues to Drive Viewership: Gegar Vaganza, Big Stage and The Masked Singer resonated with viewers and garnered TV viewership of 3mn, 4mn and 1.9mn respectively. Bidadari Kiriman Tuhan and Perempuan Tanpa Dosa were well-received among drama fans with viewership of 1.9mn and 1.6mn respectively. We expect this trend to continue with a strong line up of key signatures in December. They include our Astro Original series, Kampong Pisang Bersiri-siri, Konsert Hora Horey, Wayang Didi & Friends and Anugerah MeleTOP ERA, which will be the first Malaysian live show in 4K UHD.
Home cinema: Our Astro First box office continues to grow. Pay-Per-View buys in 9MFY21 jumped 84% y-o-y. Mael Totey broke new records, raking in over RM7.0mn, making it the highest-grossing film ever on Astro
Better viewing experience and engagement: With 4K UHD content available On Demand via Astro Ultra Box and the download function on Astro GO, customers can now enjoy better viewing quality and convenience. Viewers spend over 4 hours daily across TV, On Demand and Astro GO. Customers streamed 134mn On Demand videos in 9MFY21, registering 161% jump y-o-y. Astro GO's monthly active users rose 78% y-o-y to 1.7mn, driven primarily by live sports and vernacular content. NJOI prepaid revenue increased by 7% q-o-q as we expanded content packs and distribution. Astro Ultra Box is now serving 160k homes and is key to driving broadband installations, both growing in tandem at 60% q-o-q.
Go Shop continues to grow: Go Shop posted quarterly revenue of RM111mn. 9MFY21 revenue rose 31% y-o-y to RM351mn while its registered customers increased 30% y-o-y to 2.7mn. Digital now accounts for over 50% of its total sales.
Sustainability and Societal Impact: With schools closed nationwide, Astro continues to champion education with Pelan A+ SPM and TV Pendidikan on Tutor TV and Astro Ceria to support students in their revisions. Separately, Astro is collaborating with the National Film Development Corporation Malaysia (FINAS) to help local companies resume the production, distribution and marketing of their
Outlook
"The Group remains cautious of the potential impact of the recently reimposed CMCO (Conditional MCO), which may be extended. Amidst structural changes in the media industry and ongoing acts of piracy, further extensions of CMCO may impact advertising and commercial revenue."
"The Group's agility in adapting to the new normal has allowed us to deepen our engagement with our customers, strengthen our value proposition and seize opportunities for adjacencies in commerce, broadband, digital and OTT. The Group is committed to be the Entertainment Destination for Malaysians, by aggregating more streaming OTT services, pushing broadband bundles, producing more winning and compelling content and simplifying our products, packages and processes," said Tan.
The Group will continue to cost optimise, re-prioritise capex and actively manage its capital to further strengthen its balance sheet.
*Normalised PATAMI excludes post-tax impact of unrealised forex gain/(loss) due to mark-to-market revaluation of transponder-related lease liabilities.
Statement issued by Astro Malaysia Communications Department. For media enquiries please email comms@astro.com.my.