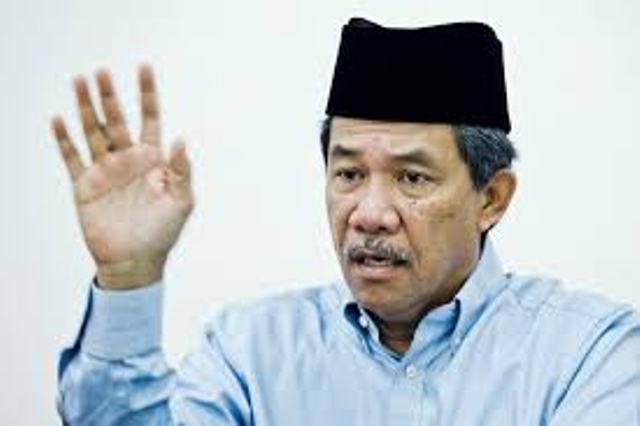 KLANG — The Barisan Nasional (BN) has described the Sungai Kandis by-election results as a good signal for the party, said its deputy chairman Datuk Seri Mohamad Hasan. He said this was because there was no vast difference on the number of votes received by the party in the by-election from the number of votes garnered in the 14th general election (GE14).
"I thought we would be badly defeated tonight but the results proved otherwise, as we managed to obtain 75 per cent of the over 11,000 votes garnered in the GE14. The result is much better compared to the votes obtained by PH (Pakatan Harapan). We expected them to poll about 18,000 votes but they only received over 15,000 votes which was actually a drop from the GE14 results," he told reporters at the BN main operation room here last night.
Also present was BN candidate in the Sungai Kandis by-election, Datuk Lokman Noor Adam.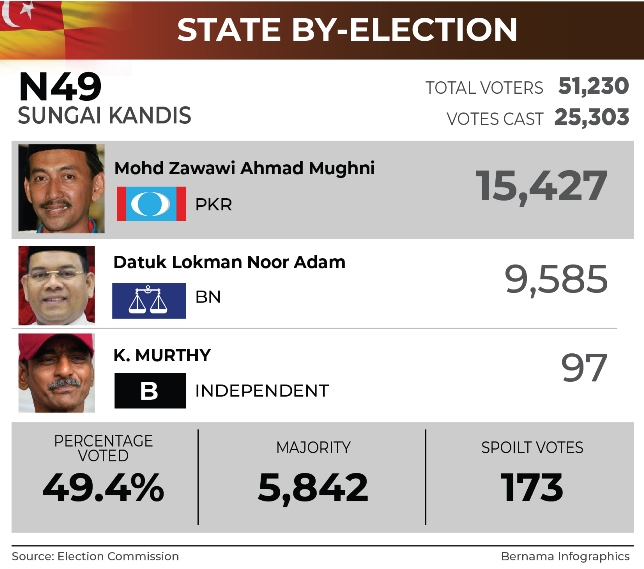 Elaborating, Mohamad said that the low voter turnout also showed the people's protest against the PH government following their failure to fulfill the promises of the GE14 manifesto.
"Perhaps the only advantage of the PH candidate is that he is a local living in the constituency and therefore better known by the community here," he said.
Meanwhile Lokman said that although the by-election results was not in favour of the BN, it was the start of the people's uprising.  "Do not despair as we lost by a narrow margin and the results prove that party is still relevant in the eyes of the people … the opposition is still needed so that the people's voices can be heard," he said.
In the three-cornered fight for the Sungai Kandis state assembly seat,  PKR candidate Mohd Zawawi Ahmad Mughni polled 15,427 votes while Barisan Nasional (BN) candidate Datuk Lokman Noor Adam obtained 9,585 votes and Independent candidate K. Murthy only managed to get 97 votes.
–BERNAMA