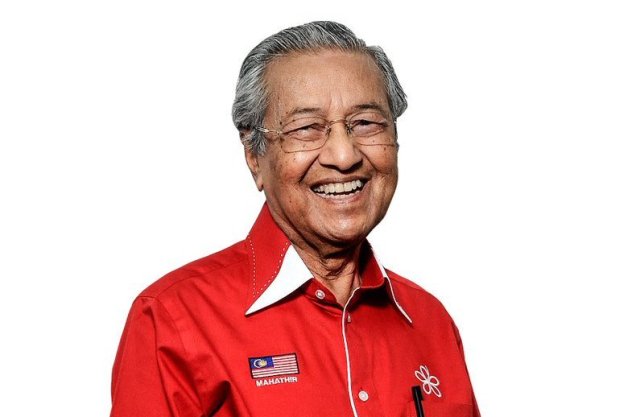 KUALA LUMPUR: Tun Dr Mahathir Mohamad today reiterated that the interest of the Malays is being looked after by the Pakatan Harapan (PH) government.
The Prime Minister said, however, there was no need for the government to boast about the work that it has done for the Malays, unlike the opposition parties UMNO and PAS.
"We are also looking after the interest of the Malays, except that we don't shout about it," he told reporters after attending the opening ceremony of the second session of the 14th Parliament by the Yang di-Pertuan Agong Al-Sultan Abdullah Ri'ayatuddin Al-Mustafa Billah Shah, here, today.
Dr Mahathir was asked about the Malay support that has  apparently swung to UMNO-PAS side, looking at the two consecutive wins by the Barisan Nasional in the past two by-elections in the past two months.
He also took a swipe at UMNO and PAS, saying that they were  trying to separate the Malays from other races.
"They try to separate Malays from other races and that is very bad for a multiracial country. The interests of the Malays will be looked after by the PH.
"We want to make sure that it is not only equal but fair. Our relation must be fair and equal, not just equal without fairness. We have stated that we want equitable share in the wealth of this country," he added.
To a question whether the swing in the Malay support may cause Pakatan Harapan to lose several states as UMNO and PAS have been looking to establish unity governments in the states, Dr Mahathir replied: "We'll see".
On the unity pact between UMNO and PAS, he said both the parties had the right to do so.
"If they want to unite, do so. If they want to marry, go ahead. Our country is a free country,"he said.
UMNO and PAS, after an intense courtship since the 14th General Election formally forged political ties early this month to fight for the interests of the Malays and Islam.
On a separate issue, Dr Mahathir said Johor's Crown Prince Tunku Ismail Sultan Ibrahim's statement on the government's decision to accede to the Rome Statute of the International Criminal Court (ICC) was only his own opinion.
"He is not a people's representative. He only spoke for himself," he said.
Tunku Ismail in his official tweet was reported to have claimed that the Rulers Council was not consulted over the issue.
— BERNAMA