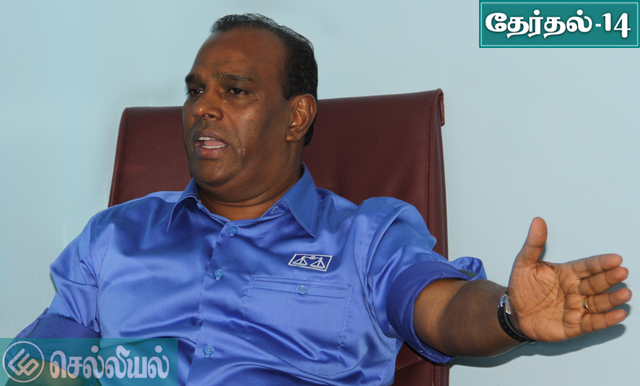 Kuala Lumpur – Since the announcement by Datuk Seri Dr S.Subramaniam on Wednesday (16 May 2018) that he will not seek re-election as President of MIC, speculations have begun as to who would vie for the party Presidency.
Earlier today selliyal.com carried an article based on some MIC sources that 4 leaders are likely to contest for the post of MIC President. They are incumbent Deputy President Datuk Seri S.K.Devamany, Vice-President Tan Sri S.A.Vigneswaran, Central Working Committee Member (CWC) Datuk Seri M.Saravanan and  CWC member Datuk S.Sothinathan.
However, since the article appeared, several sources close to Saravanan have called to confirm that the member of Parliament for Tapah will not go for the Presidency but instead would vie for the post of Deputy President.
"Saravanan has confirmed to us that Vigneswaran is an old political ally of him and that he would fully back him for the Presidency," the sources said.
In return Vigneswaran (pic) is expected to back Saravanan as his Deputy President should he win the Presidency, the sources further said.
However, Saravanan will make the official announcement at an appropriate time since the election for Deputy President would take place several months after the Presidential election.
The election for President and Deputy President will take place at different times with an interval of few months. MIC has announced that the Annual General Meetings of the branches will take place from 9th of June to 16th of June this year.
There-after Presidential election will be held followed by elections for divisions and states. Only then the national assembly would be called wherein elections for the post of Deputy President, 3 Vice Presidents and CWC members would take place.
"Therefore the time is not right yet for Saravanan to make an official statement. However he is firm in supporting Vigneswaran for Presidency," said sources close to Saravanan.
-R.Mutharasan