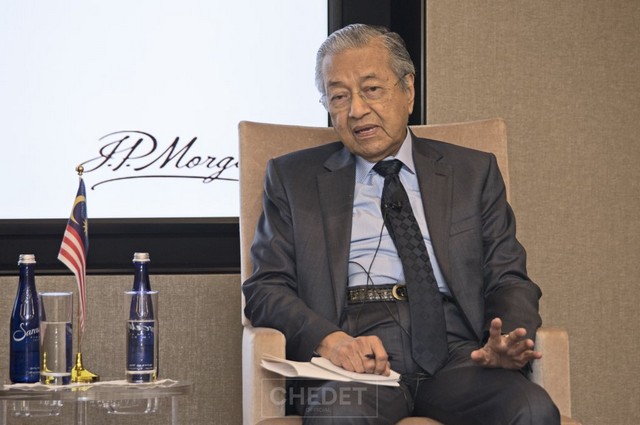 KUALA LUMPUR — Malaysia will only ratify the International Convention on the Elimination of All Forms of Racial Discrimination (ICERD) after negotiations with all the races, said Tun Dr Mahathir Mohamad.
The Prime Minister admitted that is is not an easy matter because Malaysia is a country of various races which have their own particular interests.
"We will sign after negotiations with all the races in Malaysia. It is not an easy matter for Malaysia because we have various races which are sensitive to certain matters," he said at a press conference after launching the National Policy on Industry 4.0 here today.
Minister in the Prime Minister's Department P. Waytha Moorthy has reportedly said that Malaysia will ratify the ICERD and five other treaties on human rights as early as the first quarter of next year.
That statement, however, raised anxiety among several quarters which saw the possibility of the eroding of the special privileges of the Malays.
Dr Mahathir also said that Malaysia has not set a date to ratify the Comprehensive and Progressive Agreement for the Trans-Pacific Partnership (CPTPP) despite having inked the multilateral free trade pact.
The Prime Minister said this was because the government had to make an in-depth study of the agreement to ensure that it will not adversely affect the economy.
"I can't give you the exact date but we are looking at it," he said.
The CPTPP is a rebranded Trans-Pacific Partnership (TPP) agreement after the United States withdrew from the pact last year.
The CPTPP deal links 11 Asia-Pacific economies – Australia, Brunei Darussalam, Canada, Chile, Japan, Malaysia, Mexico, New Zealand, Peru, Singapore and Vietnam – and provides freer trade and investment access among its members.
— BERNAMA