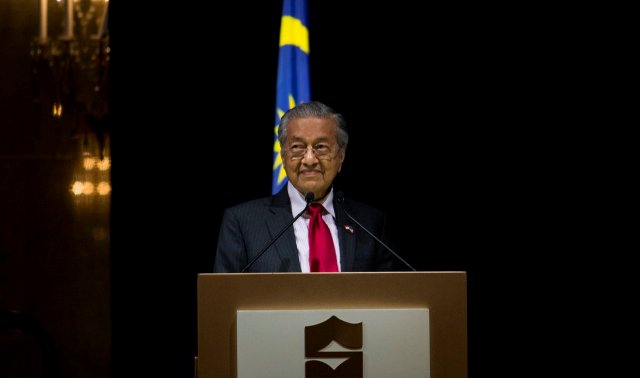 PUTRAJAYA — A detailed study is being made on the proposed separation of functions of the public prosecutor and the attorney-general, Prime Minister Tun Dr Mahathir Mohamad said today.
He said the implementation of the proposal will have to be deferred because it involves amendments to the Federal Constitution.
"Right now we do not have the two-thirds majority in the Dewan Rakyat for the amendment to be approved," he said after chairing a meeting of the Special Cabinet Committee on Anti-Corruption here.
According to a report quoting a statement by Deputy Minister in the Prime Minister's Department Hanipa Maidin, the implementation of the proposal requires amending Article 145 of the Federal Constitution and a revision of the laws relating the powers of the public prosecutor and attorney-general provided under the Criminal Procedure Code and the Interpretation Acts 1948 and 1967.
Dr Mahathir said the proposal to improve the policy on political engagement among civil servants is also deferred for a detailed study to be made on the matter as "we are still unable to determine whether officers can be allowed to get involved in politics."
For example, Dr Mahathir said, officers appointed by Cabinet ministers have to be involved in politics because they communicate with the people.
Other officers have also been involved in politics, such as those from the Department of Community Development (Kemas), he said.
Dr Mahathir said the involvement of civil servants in politics will undermine the transparency of the country's administration because they will be bound to the parties they join and their decisions will be biased.
He said that in the previous government administration, many civil servants were involved in politics, including campaigning and wearing the party attire.
"We have to look into at what level should we cut them off. People who do not really make serious decisions might be allowed to be involved in politics but we have not reached a final decision on that," he said.
— BERNAMA