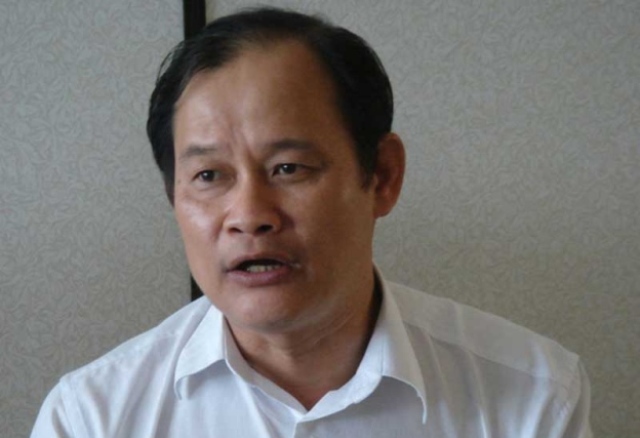 PUTRAJAYA — Beruas MP Datuk Ngeh Koo Ham has declared his total assets which amount to RM75.8 million, the highest recorded among parliamentarians from the Government as of Nov 23.
Based on the Assets Declaration Portal by the Malaysian Anti-Corruption Commission (MACC) (https://mydeclaration.sprm.gov.my/), Ngeh, who is also the Speaker of the Perak Legislative Assembly, declared the assets for himself, his wife and children.
Prime Minister Tun Dr Mahathir Mohamad and his wife Tun Dr Siti Hasmah Mohamad Ali, declared their assets of RM32.35 million, which is the second-highest recorded among government parliamentarians so far.
Entrepreneur Development Minister Datuk Seri Mohd Redzuan Md Yusof and his wife declared their assets of RM23.07 million, while Deputy Minister of Housing and Local Government Datuk Raja Kamarul Bahrin Shah Raja Ahmad Baharuddin Shah declared his assets and that of his wife and children amounting to RM15.3 million.
Home Minister Tan Sri Muhyiddin Yassin, who is also the president of Parti Priibumi Bersatu Malaysia (Bersatu) declared the assets belonging to him and his wife which stood at RM14.36 million.
As of 4 pm on Saturday (November 24) today, 115 or 89.8 per cent of government parliamentarians had declared their assets and there were still 13 others or 10.2 per cent who had not done so.
Deputy Health Minister Lee Boon Chye with his wife and children declared their assets worth RM13.67 million while Julau MP, Larry Sng and his wife's assets stood at RM11.78 million.
Communications and Multimedia Minister Gobind Singh Deo and his wife had assets worth RM11.59 million, followed by Deputy Transport Minister Datuk Kamarudin Jaffar and his wife (RM11.37 million) and Finance Minister's Political Secretary Tony Pua and wife (RM10.41 million).
A total of 62 people or 71.3 percent of personnel from the government administration had declared their assets while 25 or 28.7 percent had yet to declare theirs.
The MACC portal was to enable members of the administration and parliamentarians to have their assets displayed to the public, based on the government's decision to prove transparency of its leadership.
–BERNAMA