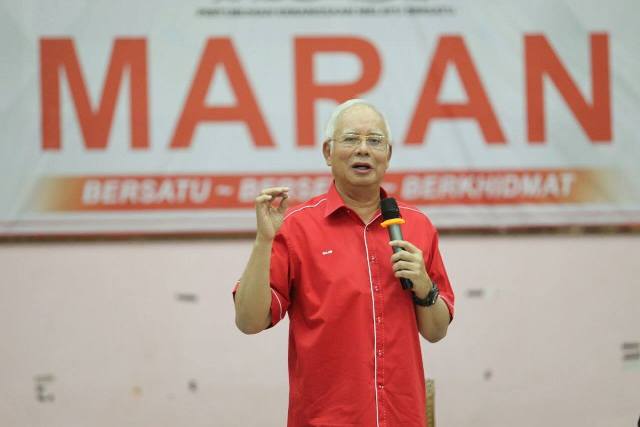 MARAN — Former Prime Minister Datuk Seri Najib Tun Razak today denied saying that "he admitted that he was cheated" by wanted businessman Low Taek Jho or Jho Low in connection with the 1MDB scandal, as reported by an online news portal.
Instead, he said the portal had actually spun his words.
"I said if (the lies were) proven (true), then (yes) we have been cheated by him (Jho Low). I also want to say that I have never denied knowing him…I never denied.
"I said I had a professional relationship with him and I had used him for our deals with Saudi Arabia and the United Arab Emirates to lure investors to Malaysia."
Najib said this at a Coffee Talk with Former Prime Minister programme at Maran UMNO Hall here today, which was also attended by Maran UMNO chief Datuk Seri Shahaniza Shamsuddin.
The online news portal on Thursday had allegedly spun the words uttered by Najib during his interview with Karangkraf Editorial Adviser Datuk Abd Jalil Ali, which was broadcast live on Sinar Harian Facebook page, and published a news story with headline "Memang Kita Sudah Ditipu Jho Low, Kata Najib' (we were cheated by Jho Low, says Najib) before changing it to "Mungkin Kita Sudah Ditipu Jho Low, Kata Najib" (maybe we have been cheated by Jho Low, says Najib).
— BERNAMA