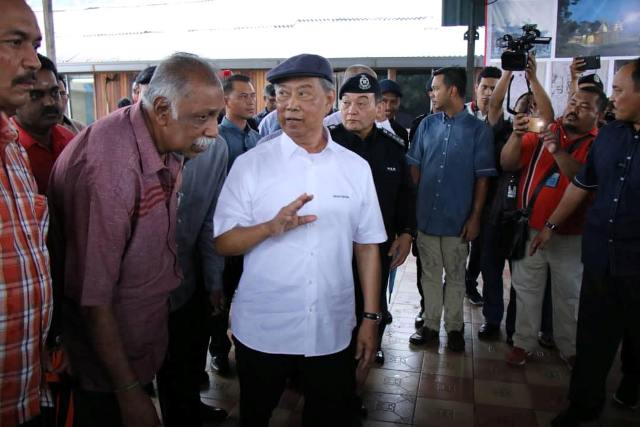 SUBANG JAYA — The Home Ministry is leaving it to the police concerning the probes on Minister in the Prime Minister's Department Senator P. Waytha Moorthy and Selangor state executive councillor V. Ganabatirau.
The probes followed alleged seditious and racial remarks made by the two politicians in the wake of the riot at the Sri Maha Mariamman Temple in USJ 25 here on Monday.
Home Minister Tan Sri Muhyiddin Yassin said the police would investigate anyone who issued statements that were not true.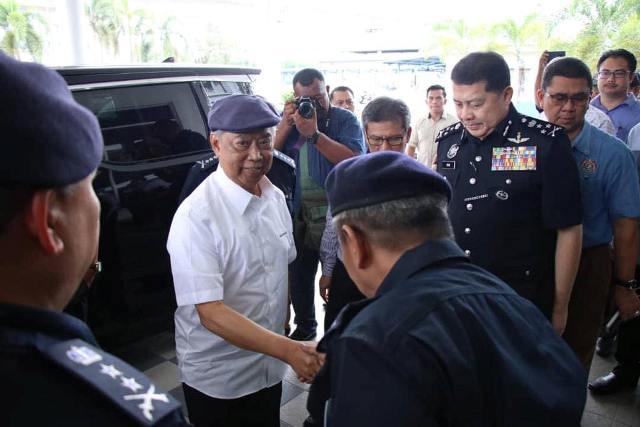 "If statements are made, we have to see if they are of a racist nature or have seditious tendencies. We will see if the statements are true or not, if there is basis, the police can act," he told reporters after visiting the temple today.
He said this when asked about certain quarters questioning why no action was taken against Waytha Moorthy and Ganabatirau when police arrested blogger Wan Muhammad Azri Wan Deris or Papa Gomo in Sepang yesterday for allegedly making racist and seditious remarks.
Yesterday, Selangor police chief Datuk Mazlan Mansor had announced that police had opened four investigation papers under the Sedition Act 1948 in the wake of the riots  at and around the Sri Maha Mariamman Temple early Monday and early Tuesday, following police reports lodged on viral racist postings on social media.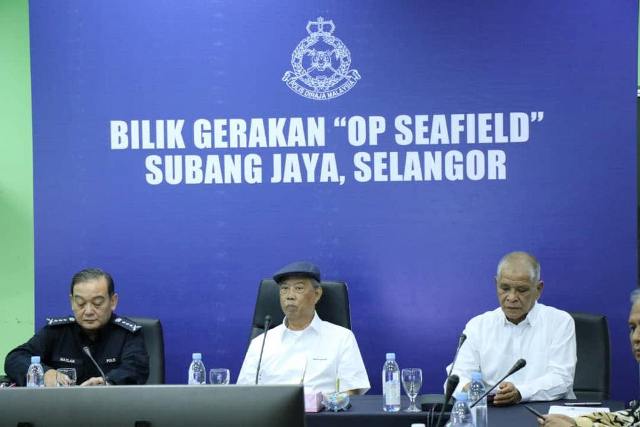 Muhyiddin also expressed regret over spread of news reports in India which accused the rioters of acting in a "barbaric" manner.
He said he hoped the people would not be influenced by such fake news.
Yesterday, the Government of India had voiced its full support over the actions taken by the Malaysian government in handling the incidents at the temple and stated that it would not interfere in the internal affairs of Malaysia.
According to the Foreign Ministry (Wisma Putra) , the assurance was conveyed by India's High Commissioner  to  Malaysia,  Shri Mridul Kumar  in his meeting with Wisma Putra following a memorandum on the incidents being handed over by India's Hindu People's Party president , Arjun Sampth to  Malaysia's Consulate-General in  Chennai on Wednesday.
The memorandum from the party which is also known as Hindu Makkal Katchi had condemned the incidents and accused the Malaysian government of being biased against the Hindu community in Malaysia and not  taking action over the incidents.
— BERNAMA