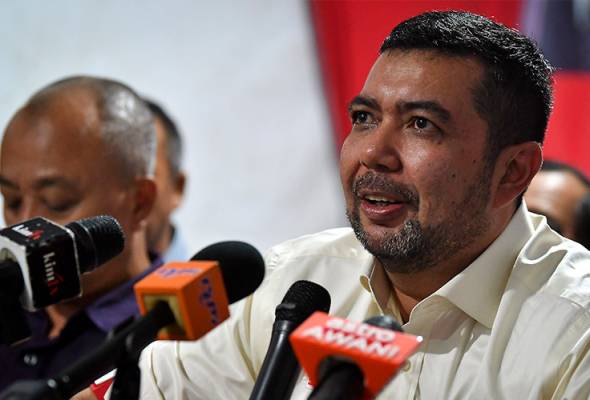 KUALA LUMPUR: "Work hard and give priority to people's issues."
This was among the reminders and message from Prime Minister Tun Dr Mahathir Mohamad to parliamentarians, senators, menteris besar and federal ministers from Bersatu at its closed-door meeting yesterday.
According to party secretary-general Datuk Marzuki Yahya, the message was well received by those present while stating their full support to the leadership of the prime minister, who is also the Bersatu chairman.
"The meeting yesterday was routine, once every two months. We discussed the agenda of empowering the party and strengthening the government," Marzuki who is also Deputy Foreign Minister, told Bernama.
Yesterday, Bersatu Youth chief, Syed Saddiq Syed Abdul Rahman had reportedly tweeted on Dr Mahathir's closed-door meeting in Putrajaya with members of Bersatu's top leadership.
Marzuki said the meeting, held in a relaxing atmosphere, also discussed the party's stand on a number of current issues.
— BERNAMA