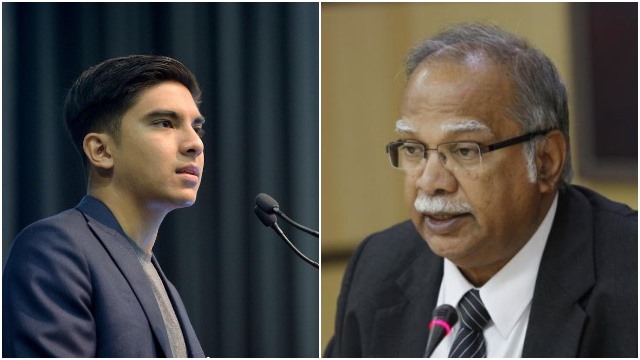 George Town – Penang Deputy Chief Minister II Prof Dr P.Ramasamy has slammed Youth and Sports Minister Syed Saddiq for making a u-turn with regard to the issue of Dr Zakir Naik.
In an article titled "Syed Saddiq, stop deceiving the public on Naik", which was posted on his facebook page Ramasamy has criticised Syed Saddiq for changing his stand on Zakir Naik.
The following is the full text of Ramasamy's post :
"They have been numerous allegations that the some ministers in the cabinet of Prime Minister Mahathir Mohammed are infamous for their u-turns on policy matters.
Whether these allegations are true or not is not clear.
However, one incident in the recent past might indicate that there might be some substance to these allegations.
Following the incendiary and preposterous speech of the Islamic preacher and fugitive Zakir Naik in Kelantan on the invitation of PAS, Minister of Youth and Sports, Syed Saddiq Abdul Rahman was one of few ministers who called for the deportation of Naik to India.
For Syed Saddiq, it was unthinkable for Naik to question the loyalty of Hindus and Chinese whom he considered to be "part of his large family" in Malaysia.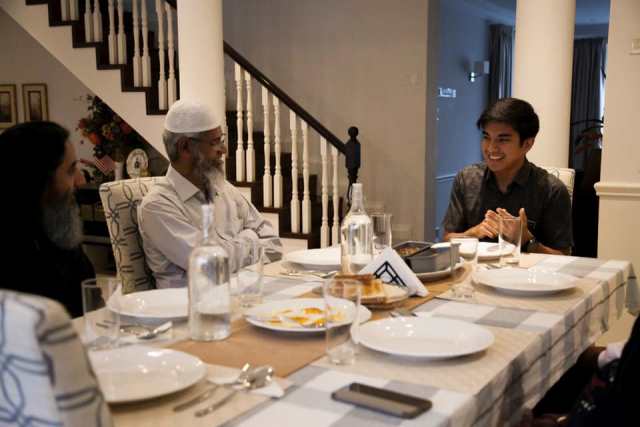 However, within a matter of few days and following a dinner with Naik, Syed Saddiq the youngest minister in the cabinet has fundamentally altered his early stand.
He said since Naik has apologised for his mistake, we should move on to other things that matter to Malaysians.
This 360 degree u-turn by Syed Saddiq caught many Malaysians surprise; they are wondering how could a responsible Minister change his stand as he liked.
If Naik had genuinely apologised to the public, perhaps a case could be made for Syed Saddiq's about turn or u-turn.
But then the Minister should know the facts behind the apology.
Naik never apologised for his provocative speech in which he insulted and hurt the feelings of the Hindus and Chinese, he merely apologised to those who misinterpreted the contents without comprehending the context.
So, Syed Saddiq, what kind of apology was this from Naik?
Do you really believe that Naik apologised and whether it was genuine?
It must be clear to Syed Saddiq and to others, that Naik came out with a fake or insincere apology to mitigate the fallout from his offensive and treasonous speech in Kelantan.
Prime Minister Mahathir Mohammed has already decided that Naik can stay in the country for now even though the police have yet to conclude their investigations.
In the final analysis, it doesn't matter what the stand of Syed Saddiq is on Naik, but at least be consistent.
Stop the game of deception!"