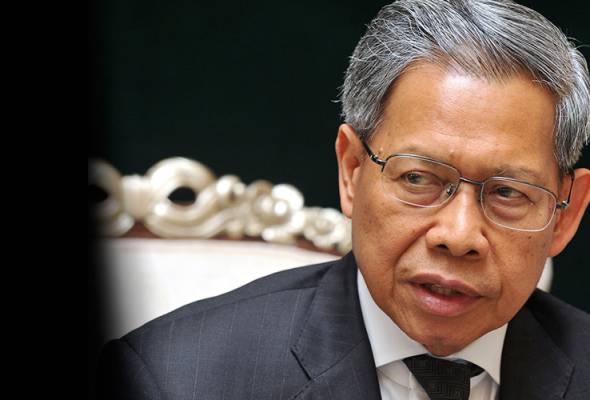 KUALA LUMPUR: Malaysians shouldn't wait until 2030 to see the results of being a prosperous, developed, harmonious and respectable country outlined under the Shared Prosperity Vision (WKB2030).
Jeli Member of Parliament Datuk Seri Mustapa Mohamed, popularly known as Tok Pa, said being a multiracial country with multi-talented citizens, Malaysia needs to undertake serious action to start building up strong foundation for harmony.
"The year 2020 is the point where we're supposed to celebrate and be a united Malaysian nation. Are we there yet?
"Thus, there is a need to focus on converging interests and development trajectories for a more united country and  hopefully we don't wait until 2030 because, by that time, unity will become more crucial," he said during a panel session at the Institute of Strategic and International Studies (ISIS) Praxis Conference 2019 here today.
To achieve that, Mustapa highlighted the role of universities in providing more platforms for young people to promote harmonious elements among them.
Mustapa said the segregation of students by race, which is happening in universities nowadays, was an indicator of their failures.
Asked about whether the current education system supported the initiatives towards one Malaysian nation and if the country was going towards the right direction, Mustapa said Malaysia should not focus too much on roundtables and discussions but more practical approaches on the ground.
Meanwhile, veteran journalist Datuk A Kadir Jasin believed that there is a systemic failure involving the people, government and institutions in promoting national unity.
"In the last several years, we have not given recognition to the importance of a deliberate effort to promote unity and national integration. We leave things to chance, unlike those days where we promoted unity.
"Now, we seem to have drifted apart. Even if the various races still mix around and visit each other during festivals, they do not appreciate the deeper meaning of unity," he told Bernama.
Thus Kadir said, when the country has to face a crisis, it becomes more difficult to manage because people really don't feel for each other.
The special adviser on media and communications to the prime minister said Malaysia's national unity propaganda was always a midget kind of element.
"When there is a crisis then we talk about it (unity), but for over a long period, we don't. We have to, seriously. The government, in particular, must deliberately go back to national unity.
"Even if in vernacular schools where students mixed with one particular language, national unity should still be an important issue," he added.
— BERNAMA