Petaling Jaya – The Design School of Taylors University is organizing a design colloquium and exhibition titled "The Troublemakers' Manifesto" on Friday 8th of November 2019 at the Taylor's University premises at Petaling Jaya. The one-day event commences at 10.00 am.
Muthu Nedumaran, notable Typeface designer and Software developer is scheduled to speak at the colloquium at about 11.40 am.
Member of Parliament for Lembah Pantai, Fahmi Fadzil is also scheduled to speak at the same colloquium at about 2.30 pm.
Several other prominent speakers are also scheduled to speak at this colloquium.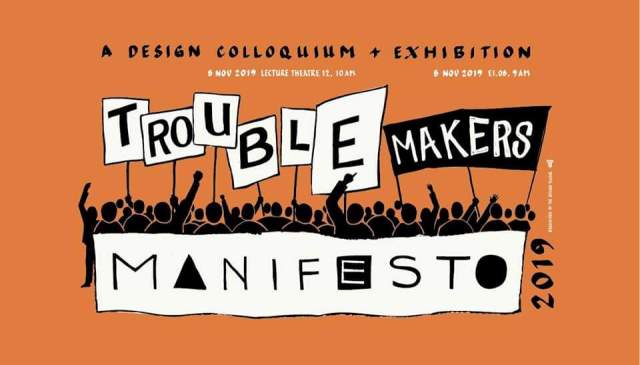 The Troublemakers' Manifesto seeks to provoke inner dialogue of one's beliefs and to create a new paradigm shift through alternative viewpoints.
Troublemakers often make others feel uncomfortable. They challenge the norm, they question establishments, rules and the status quo. This tension breaks the monotony brought about by societal conformity to the diktats of those wielding influence. To most people, troublemakers are not a welcome lot but without their disruptive tendencies — creating ripples and ruffling feathers — unspoken ideas will not be made known, and innovations will not come to pass.
Why do they do, what they do? What principles and values lie beneath their decisions and actions? Are you a troublemaker, if so what is your manifesto?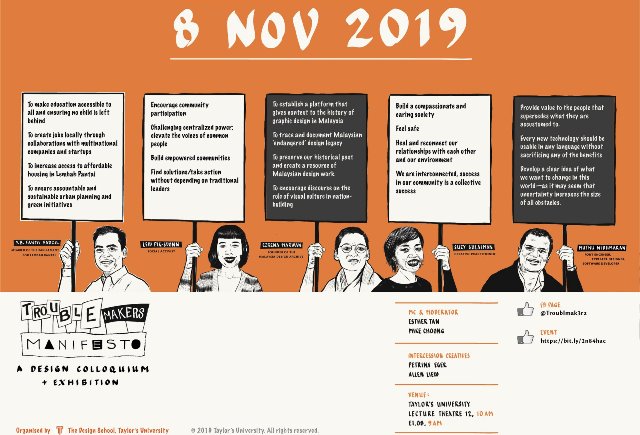 This colloquium and exhibition will shed some light on these questions.
Those interested can contact:
For further details:
Facebook : Troublemakers' Manifesto@Troublmak3rz