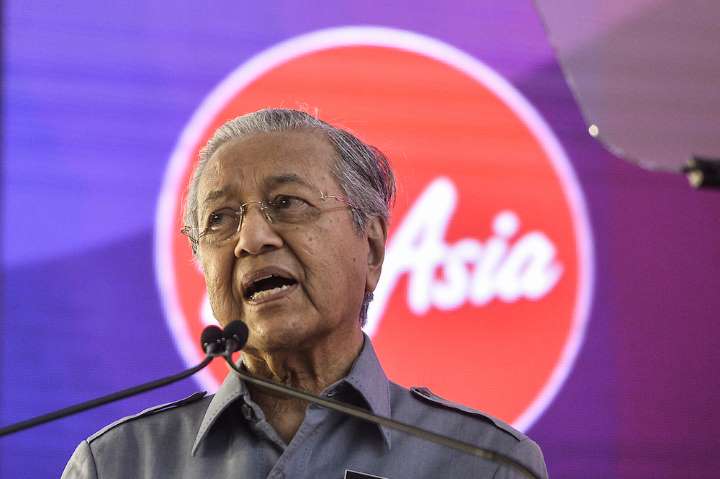 PUTRAJAYA:  Tun Dr Mahathir Mohamad said although he dares not make a comment on graft allegations involving AirAsia and AirAsia X, he felt that corruption occurred only when the money received is pocketed.
The Prime Minister said even the government asked for an offset when making procurement such as aircraft.
Dr Mahathir said he feels that the money received for the purpose of offset is not corruption.
"Whether we consider it to be a bribery or not, that is up to you. But for me, if we were to get something because we buy something at a high price, why can't we accept it.
"If the money that we'd received went into out pockets, then it is corruption. That's my view," he said when commenting on reports on graft allegations involving AirAsia and Airbus, here today.
According to reports, the United Kingdom's Serious Fraud Office (SFO) claimed that Airbus had paid a bribe of US$50 million to executives of AirAsia and AirAsia X to win plane orders from the airlines.
The UK's SFO claimed that Airbus sponsored a sports team owned by executives of AirAsia while negotiating the airplane orders.
Dr Mahathir, who was met by reporters after addressing the education community here, was also asked about reports that Umno president Datuk Seri Dr Ahmad Zahid Hamidi had claimed that the party must work with the Prime Minister as PAS is doing so.
In his response, Dr Mahathir said he would welcome the support from the opposition when the government had done something right, especially in Parliament.
"When we do something right, I think they should support, not just opposed blindly," he said.
The Prime Minister also said the opposition parties should support him if they want to work with him.
Asked if he welcomes Umno's support, Dr Mahathir quipped, "Anybody supporting me, I feel like floating."
— BERNAMA